PC & Notebooks

ON Semiconductor provides SoC, SiP, & Custom products, audio DSP systems, ac-dc controllers and regulators, dc-dc controllers, converters, regulators (including multi-phase Vcore controllers), drivers, thermal management devices, voltage and current management devices, MOSFETs, amplifiers and comparators, EMI filters, interfaces, and EEPROM memory for PC & Notebook applications.
Product Technologies
Silicon Carbide (SiC) and Gallium Nitride (GaN) are the next generation materials for high performance power conversion and electric vehicle. These wide bandgap (WBG) materials will power future applications for high performance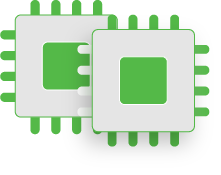 Interactive Block Diagrams
Download Strata Software
The Strata Developer Studio is a cloud-connected development platform that provides a seamless, personalized and secure environment for engineers to evaluate and design with ON Semiconductor technologies.