Patient Monitoring

ON Semiconductor focuses on services and products specifically designed for low power, reliable patient monitoring applications. We understand the complexity of these devices as well as how many lives are dependent on them. This is why we tailor products and processes specifically to meet their needs. ON Semiconductor maintains full control of the manufacturing process and ensures that the process technology will be available for the full lifetime of your product. This control is guaranteed through our entire organization and supply chain by a Standard Operating Procedure specific to medical devices.
Product Technologies
ON Semiconductor is a leading supplier of System-on-Chip (SoC), Application Specific Integrated Circuit (ASIC), and other custom solutions, supporting a wide range of applications in the automotive, industrial, medical, and aerospace & defense markets. ON Semiconductor has designed and manufactured more than 5,000 custom integrated circuits over the last 50 years.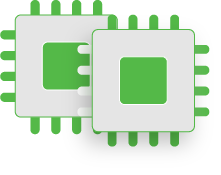 ON Semiconductor supports Foundry projects with program managers, Customer Service Resources, and product marketing managers, from design engineering, through prototypes, and into production. Foundry experts in Europe and USA enable direct factory technical communications to ensure successful reticle generation, process integration, test development, yield enhancement, and prototype delivery.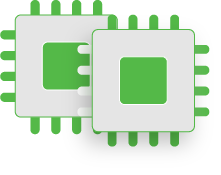 Interactive Block Diagrams
Download Strata Software
The Strata Developer Studio is a cloud-connected development platform that provides a seamless, personalized and secure environment for engineers to evaluate and design with ON Semiconductor technologies.