Clinical Point-of-Care

The rise of point-of-care technologies and devices has allowed for more testing and diagnosis close to the patient, resulting in increased effectiveness and success rates. Advancements in medical testing technologies (blood glucose, oxygen saturation, rapid strep, etc.), and minimally to non-invasive genomic diagnoses such as liquid biopsies, have presented patients with improved point-of-care diagnostics and faster access to treatment options. Over the last several decades, ON Semiconductor has developed an extensive portfolio of intellectual property in medical applications both internally and through our partnerships with healthcare, imaging, and medical device manufacturers. Our customers rely on our product longevity that supports their long product development and regulatory approval cycles as well as the entire product lifecycle that can span decades. We also meet the most stringent quality requirements through our world-class manufacturing facilities which offer ISO 13485 certification and FDA compliance.
Product Technologies
ON Semiconductor is a leading supplier of System-on-Chip (SoC), Application Specific Integrated Circuit (ASIC), and other custom solutions, supporting a wide range of applications in the automotive, industrial, medical, and aerospace & defense markets. ON Semiconductor has designed and manufactured more than 5,000 custom integrated circuits over the last 50 years.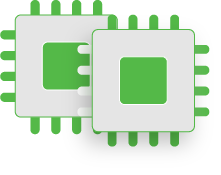 ON Semiconductor supports Foundry projects with program managers, Customer Service Resources, and product marketing managers, from design engineering, through prototypes, and into production. Foundry experts in Europe and USA enable direct factory technical communications to ensure successful reticle generation, process integration, test development, yield enhancement, and prototype delivery.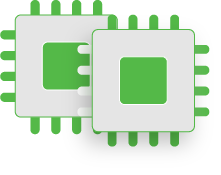 The broad image sensor portfolio from ON Semiconductor provides options for camera manufacturers to satisfy the requirements of every possible end application from wearables and consumer electronics to demanding industrial, medical, and automotive applications.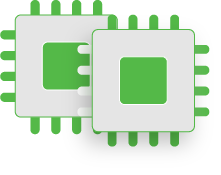 ON Semiconductor offers an array of technologies for medical applications where size, performance, and system integration are critical. ON Semiconductor has proven leadership in this field, addressing the highly space-constrained requirements of hearing aid manufacturers for over four decades. As other medical devices shrink in size, they too can benefit from miniaturization techniques.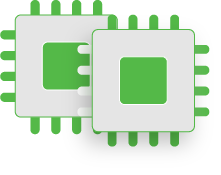 Interactive Block Diagrams
Download Strata Software
The Strata Developer Studio is a cloud-connected development platform that provides a seamless, personalized and secure environment for engineers to evaluate and design with ON Semiconductor technologies.