Automotive Power Management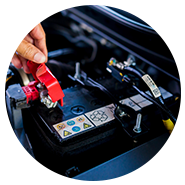 In the 1970s, when you parked your car at the airport for two weeks, the only things about which you had to worry upon your return, was whether it would start, and whether the pre-sets on the electronically tuned radio were retained. Today's light vehicles utilize essentially the same battery from the 1970s, yet today that same battery must keep hundreds of electronic modules alive and ready to operate – at the click of a key fob, the opening of a door, or the turn of a key. ON Semiconductor has a rich history in automotive electronics, and also a strong background in power management, ranging beyond automotive to computing, gaming, and industrial applications. Our power management solutions include standard to ultra-low-current analog low-dropout (LDO) regulators that draw only microamperes (µA) of current in standby mode; to sophisticated switch-mode power supplies (SMPS) for today's complex microcontrollers within powertrain, body, and active safety systems. Automotive power management solutions from ON Semiconductor are AEC qualified, and for those within safety-critical systems, ISO26262/ASIL compliant.
Solutions
Product Technologies
Every switch needs a gate driver. Gate Driver Products are the interface between control signals (from a digital or analog controller) and power switches (IGBTs, MOSFETs, SiC MOSFETs, and GaN HEMTs). ON Semiconductor's diverse portfolio of gate drivers contains the right solution for a range of systems including Automotive, Industrial, Cloud and Telecom applications.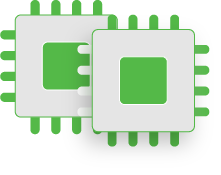 Interactive Block Diagrams
Download Strata Software
The Strata Developer Studio is a cloud-connected development platform that provides a seamless, personalized and secure environment for engineers to evaluate and design with ON Semiconductor technologies.