Anti-Tamper Active Shield

ON Semiconductor offers an anti-tamper active shield architecture as one of the first steps to tackle information security, IP protection and anti-counterfeiting in ASIC design. ASIC tampering is a calculated attempt to alter the operation of a product or uncover proprietary information in the design or operation of an ASIC. Critical data of any kind can be a target. Counterfeiting activities like reverse engineering, stealing or copying intellectual property, and repurposing returned merchandise threaten suppliers and customers daily. ON Semiconductor's anti-tamper active shield satisfies three components of anti-tampering protection: resistance, detection and evidence. ON Semiconductor's anti-tamper active shield is a random plane filled curve that is built in top level metal over specific IP or sensitive areas of the ASIC. Multiple lines can be employed and each functions as a powered and active screen rather than blockage simply used to hide sensitive areas. The need for anti-tamper strategies is associated with aerospace and defense applications, but the exponential rise of personal electronics use is driving all market segments to explore anti-tampering methods and offerings.
Product Technologies
ON Semiconductor is a leading supplier of System-on-Chip (SoC), Application Specific Integrated Circuit (ASIC), and other custom solutions, supporting a wide range of applications in the automotive, industrial, medical, and aerospace & defense markets. ON Semiconductor has designed and manufactured more than 5,000 custom integrated circuits over the last 50 years.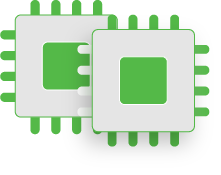 ON Semiconductor supports Foundry projects with program managers, Customer Service Resources, and product marketing managers, from design engineering, through prototypes, and into production. Foundry experts in Europe and USA enable direct factory technical communications to ensure successful reticle generation, process integration, test development, yield enhancement, and prototype delivery.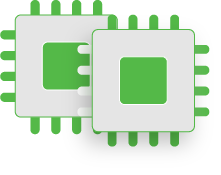 Download Strata Software
The Strata Developer Studio is a cloud-connected development platform that provides a seamless, personalized and secure environment for engineers to evaluate and design with ON Semiconductor technologies.