AR1335: CMOS Image Sensor, 13 MP, 1/3"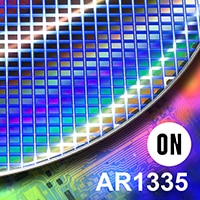 The AR1335 is a 1/3.2-inch CMOS active-pixel digital image sensor with a pixel array of 4208H x 3120V. The AR1335 digital image sensor, features breakthrough 1.1µm pixel technology that delivers superior low-light image quality through leading sensitivity, quantum efficiency and linear full well. This allows image quality that rivals digital still cameras. With a sensor architecture focused on low power and a high Chief Ray Angle (CRA) for low Z-heights, the AR1335 is ideal for smartphone and other mobile device applications. It incorporates sophisticated on-chip camera functions such as windowing, mirroring, column and row skip modes, and snapshot mode. It is programmable through a simple two-wire serial interface. The AR1335 sensor can generate full resolution image at up to 30 frames per second (fps) and supports advanced video modes including 4K 30fps, 1080P 60fps and 720P 120fps.
Features

13MP CMOS sensor with advanced 1.1µm pixel BSI technology

Data interfaces: 2,3 and 4 lane MIPI

Bit-depth compression available for MIPI: 10-8 and 10-6 to lower bandwidth

3D synchronization controls to enable stereo video capture

6.8 kbits one time programmable memory (OTPM)

Programmable controls: gain, horizontal and vertical blanking, auto black level offset correction, frame size/rate, exposure, left-right and top-bottom image reversal, window size, and panning

Two on-die phase-locked loop (PLL) oscillators for super low noise performance

On-chip temperature sensor

Bayer pattern horizontal down-size scaler

Simple two-wire fast-mode+ serial interface

Interlaced multi-exposure readout enabling High Dynamic Range (HDR) still and video applications

ON-chip lens shading correction

Support for external mechanical shutter

Support for external LED or Xenon Flash

Extended Flash duration up to start of frame readout
Applications
End Products

Mobile
4K video capture
High resolution still capture

Smart Phone
Digital Still Camera
PC Camera
Consumer devices
Technical Documentation & Design Resources
Evaluation/Development Tool Information
Case Outline
AR1335CSSC11SMD20
Active
AR1335, Color 11 deg CRA Bare Die 200u thick
NA
MTFRM
1
Contact Sales Office
AR1335CSSC11SMKA0-CP1
Active
AR1335, CSP 11deg CRA with protective film Low MOQ
ODCSP-63
570BU
4
245
CTRAY
300
Contact Sales Office
AR1335CSSC11SMKA0-CP2
Active
AR1335, CSP 11deg CRA with protective film MOQ = 5
ODCSP-63
570BU
4
245
CTRAY
5
Contact Sales Office
AR1335CSSC32SMD20
Active
AR1335, Color 32 deg Bare Die 200um thick
NA
MTFRM
1
Contact Sales Office
| | | |
| --- | --- | --- |
| Market Leadtime (weeks) | : | Contact Factory |
| ON Semiconductor (2020-09-02 00:00) | : | 11,994 |
| | | |
| --- | --- | --- |
| Market Leadtime (weeks) | : | Contact Factory |
| | | |
| --- | --- | --- |
| Market Leadtime (weeks) | : | Contact Factory |
| | | |
| --- | --- | --- |
| Market Leadtime (weeks) | : | 17 to 20 |
Product
Description
Pricing ($/Unit)
Compliance
Status
Type
Megapixels
Frame Rate (fps)
Optical Format
Shutter Type
Pixel Size (µm)
Output Interface
Color
Package Type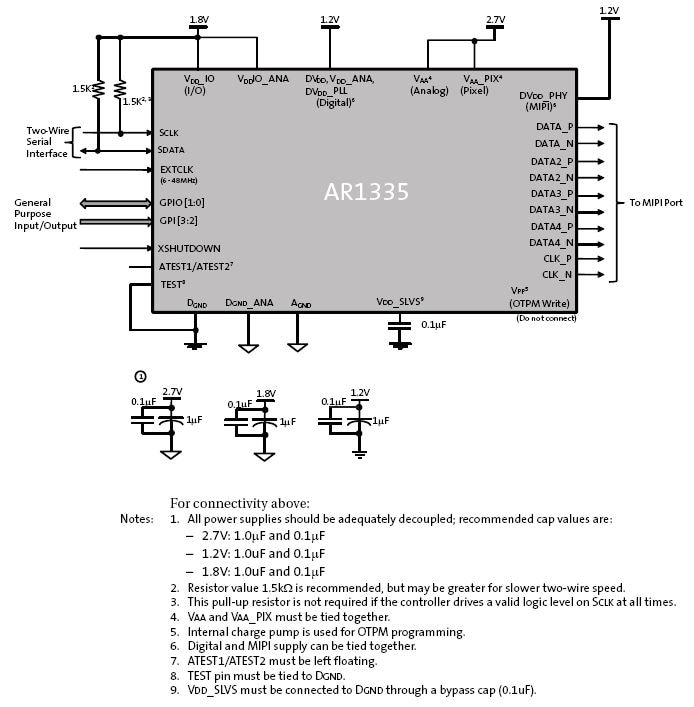 Your request has been submitted for approval.
Please allow 2-5 business days for a response.
You will receive an email when your request is approved.
Request for this document already exists and is waiting for approval.