NCL30000: LED Driver, Dimmable, Power Factor Corrected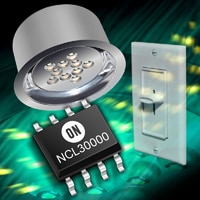 The NCL30000 is a switch mode power supply controller intended for low to medium power single stage power factor (PF) corrected isolated flyback LED Drivers. It employs a Critical Conduction Mode (CrM) control technique to ensure near unity power factor across a wide range of input voltages and output power.
Features
Benefits

Constant on-time PWM control

Cycle-by-cycle current protection

Low current sense threshold of 500 mV

Improves overall efficiency

Reference design for TRIAC line dimmers

Source 500 mA / Sink 800 mA totem pole gate driver

Low 2.0 mA typical operating current

Very low 24 µA typical startup current

PbFree, halogen free/BFR free and RoHS compliant
Applications
End Products

<40 W single stage high power factor constant current drivers
Commercial and residential LED fixtures

LED driver power supplies
LED-based down lights
TRIAC dimmable LED-based PAR lamps
Power factor corrected constant voltage supplies
Technical Documentation & Design Resources
Evaluation/Development Tool Information
| Product | Status | Compliance | Short Description | Action |
| --- | --- | --- | --- | --- |
| NCL30000LED2GEVB | Consult Sales Office | | 230 Vac Dimmable LED Driver Evaluation Board | |
Product
Description
Pricing ($/Unit)
Compliance
Status
Topology
VI Min (V)
VI Max (V)
VO Max (V)
IO Max (mA)
fSW Typ (kHz)
Package Type
NCL30000DR2G
$0.4533
Active
Case Outlines
751-07
Packages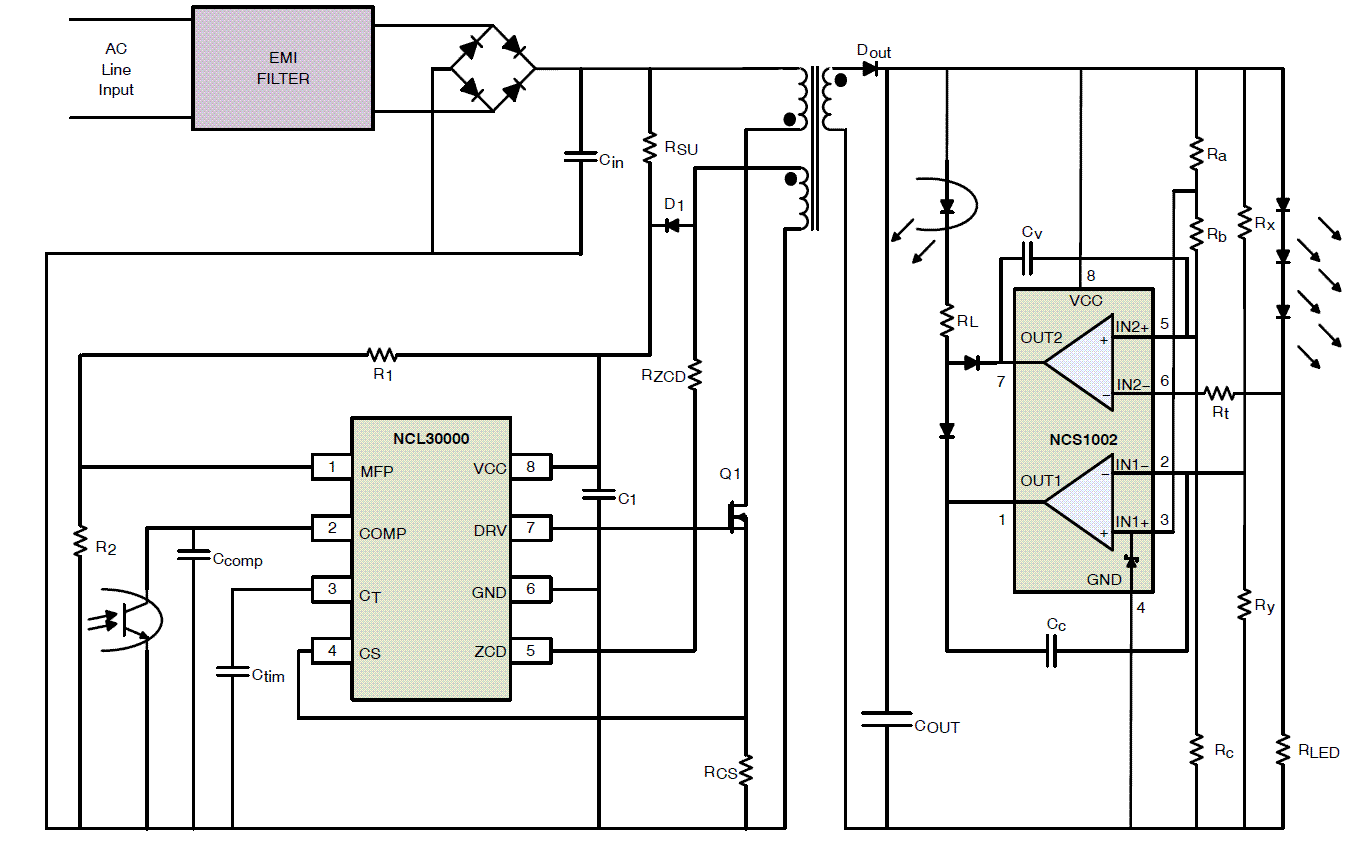 Your request has been submitted for approval.
Please allow 2-5 business days for a response.
You will receive an email when your request is approved.
Request for this document already exists and is waiting for approval.