Solar Power
Enabling Our Future Grid
The falling cost of solar panels has led to increasing installations of solar power generation throughout the world. This process is happening at grid to commercial to residential scales. The transformation of our energy system will require solutions with the highest levels of efficiency, reliability, and safety.
ON Semiconductor's boost and inverter Power Integrated Modules (PIMS) anchor the solar power system, while our gate drivers, sensing, control, and peripheral power products complete the system.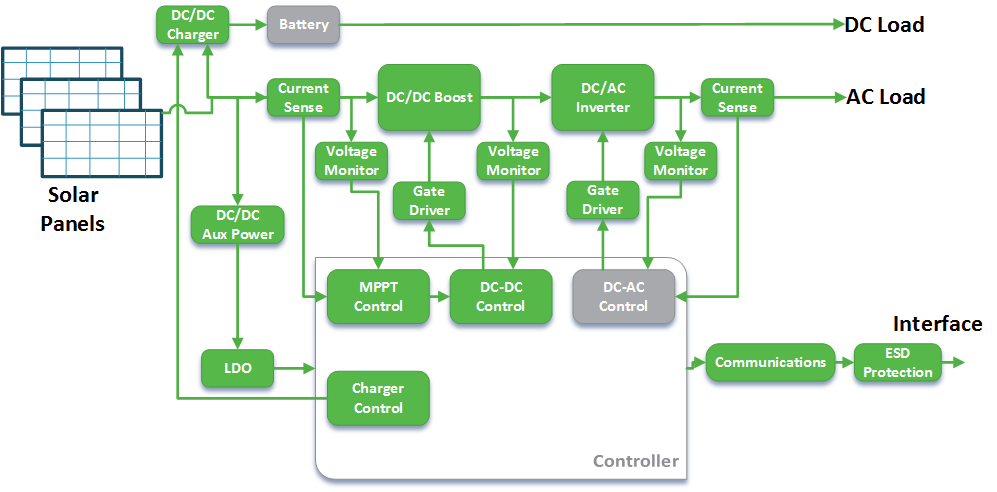 Products
The PIM portfolio features three packages: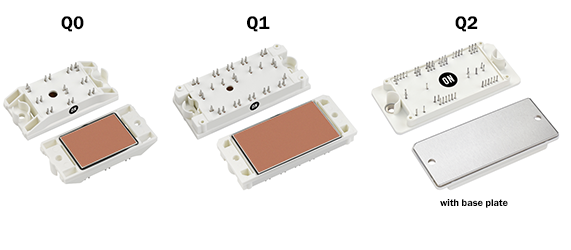 These packages, along with best-in-class power devices, allow us to provide solutions to cover the full power range of solar inverter systems.
Insulated gate bipolar transistors (IGBTs) for electronic ignition, flash, motor drive, and other high current switching applications.
Silicon Carbide Schottky Diodes
Optoelectronic and optocoupler devices combining numerous input and output configurations, to reduce power consumption and provide superior noise immunity.
Low dropout (LDO) and linear voltage regulators with wide input voltage (60 V) for Automotive applications or ultra high voltage (700 V) for off-line applications and high performance low dropout (LDO) for post regulation with Low Iq, high PSRR, Low Vin, high current and low noise.
MOSFET drivers and IGBT drivers for low side, high side, and half-bridge drive circuits.
High Current Gate Drivers

The NCD5700 family of high current gate drivers is designed to keep high drive current through the Miller plateau to reduce switching losses.
NCD5700: IGBT Gate Driver, NCV5700: IGBT Gate Driver
NCD5701: IGBT Gate Driver, NCV5701: IGBT Gate Driver
Driving SiC MOSFETs is different than Si devices, so we designed a driver just for that:
NCP51705: SiC MOSFET Driver, Low-Side, Single 6 A High-Speed


Related Information
Evaluation Boards & Kits