Industrial Drive
Electrical drive systems are a key component of automation systems in the industrial context since they account for a large proportion of electrical energy consumption. Such drive systems have a central function in achieving energy savings.
With automation growing at an increasing pace, the motor drive is the backbone of the future industrial facility. This growth challenges us to further focus on efficiency of industrial drive systems while designing for higher currents, more accurate control, and better system reliability.
ON Semiconductor's complete portfolio of motor drive solutions addresses this challenge with our industry leading MOSFETs, IGBTs, gate drivers, and power modules provide the building blocks for high power motor drive, while our motor driver family supports a variety of lower voltage motors including brushed, brushless, and steppers. Galvanic isolation and high performance op-amps allow for safety and control, completing the system solution.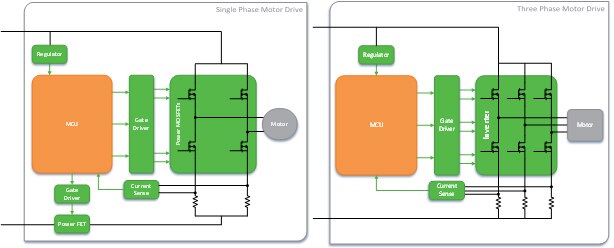 Related Products
Related Information
Evaluation Kits