Core Power
The Heart of Computing
The microprocessor and GPU brains which crunch the data of our lives are difficult, dynamic loads. Mulitphase power supplies provide the efficiency across load and fast response for computing in a range of applications.

ON Semiconductor has long powered computing, from workstations, to desktops and notebooks, to today's servers and datacenters. Our multiphase controllers and DrMOS power stages provide solutions for a wide variety of single and multicore processors and DSPs.
Topology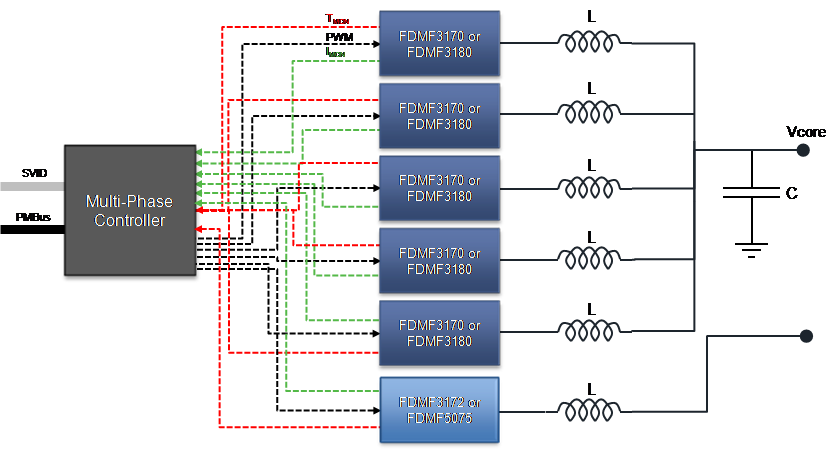 Related Products
Products
Descriptions
Controllers
Our multiphase controllers support IMVP power architecture, from Skylake to Whiskeylake platforms
and beyond, for all types of desktops and notebooks. We also support GPUs through the OpenVReg
specification, as well as carrying general purpose controllers for other computing cores.
Integrated Driver & MOSFET
The power stages are the workhorse of the multiphase topology. ON Semiconductor has a variety
of power stages matched to our portfolio of controllers.
MOSFET/IGBT Drivers
MOSFETs
For discrete designs, we have the drivers and MOSFETs to fit a broad range of requirements.