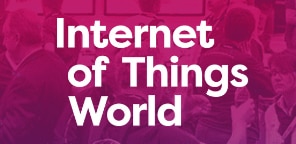 by
ON Semiconductor
- 05-13-2019


With constant changes and developments within the Internet of Things (IoT), it's always exciting to see what's on display at IoT World. At this year's conference in Santa Clara, ON Semiconductor will showcase its diverse portfolio of low-power innovations for smart homes and buildings, industrial IoT, personal IoT and emerging markets.
Always at the forefront of IoT, ON Semiconductor will display various connectivity demonstrations featuring:
RSL10, the industry's lowest power Bluetooth® Low Energy radio

NCS36510, a low-power solution for Zigbee® Green Power with the industry's lowest Rx current

AXM0F243, a proprietary RF System-on-Chip (SoC) which provides a wide programmable frequency range of 27-1050 MHz
The RSL10 Sensor Development Kit will highlight how sensor technology can be adopted into consumer applications like worker safety or sports helmets to detect personal injuries and send a message wirelessly.
Offering the simplicity of "peel-stick-read" implementation and usability, ON Semiconductor's smart RFID sensors will also demonstrate new long-range wireless capabilities for industrial IoT, including asset tracking and cold chain data-logging.
Expanding on our industry-leading connectivity solutions, ON Semiconductor has developed numerous energy harvesting platforms for manufacturers seeking alternative sources of power. Based on the RSL10 System-in-Package (SIP), the award-winning Bluetooth Low Energy Switch will demonstrate event-triggered wireless capabilities for applications including smart lighting. Proving that continuous sensor transmission is possible without batteries, the new RSL10 Solar-Cell Multi-Sensor platform provides multiple smart sensors powered only by a small solar cell. A battery-less Zigbee® Green Power platform for low data-rate mesh networking will also be shown.
Low-Power Imaging for Security and Wearables
As more IoT and security vision systems become battery-powered, the need for low-power image sensors is becoming increasingly important. A demonstration featuring the AR0431 CMOS image sensor will prove that it is possible to maintain high quality image capture in both day and night lighting conditions while minimizing battery life. At 1 frame per second (fps), the 4 MP sensor consumes a mere 8 mW of power. The AR0431 also enables slow motion video capture with retained image quality for wearables.
Video and Audio Edge AI
Some of the most fascinating areas within IoT are within emerging markets including Augmented Reality (AR) and Artificial Intelligence (AI). ON Semiconductor will preview new imaging and audio-processing innovations supporting these areas, including:
A unique 560 x 560 rolling shutter image sensor with high-speed imaging capability, enabling applications such as fingerprint reading and iris identification

A low-cost audio edge AI demonstration supporting voice-based control
The Strata Developer Studio has significantly accelerated development by providing a faster, simpler, and cloud-connected platform for engineers to work with evaluation and development boards. The innovative platform will be on display, allowing visitors at the booth to experience new software enhancements, access design resources, as well as samples of supported hardware.
Speaking Sessions with ON Semiconductor's IoT Experts
May 15 at 2PM – "Enabling Energy Efficient and Secure Smart Buildings" , presented by Pavan Mulabagal, Director of IoT Strategy and Marketing

May 15 at 3:30PM – "Cold Chain Data-Logging" , presented by Douglas Seitz, Product Marketing Manager, Power Solutions Group

May 16 at 11:10 AM – "Low Power Imaging for IoT and Security" , presented by Jason Whetstone, Senior Product Marketing Manager, Consumer Solutions Division
Learn more about IoT World here.

reaction successful
Comment
Adam Arkfeld
2019-05-14 15:12

Comment rating:

0
Excited to be a part of the community!