Connected Lighting Platform Wins Coveted LEAP Award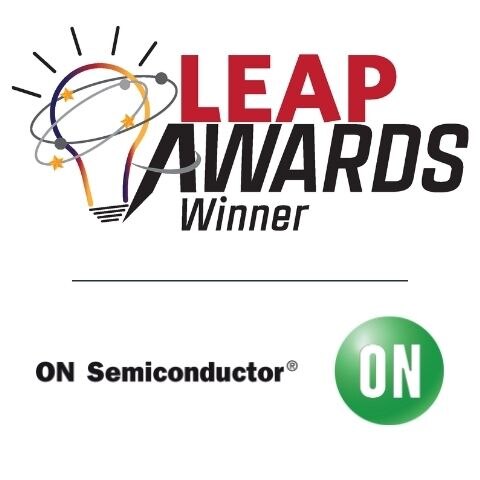 by
ON Semiconductor
- 10-12-2020


We are pleased to announce that the Connected Lighting Platform has been recognized as a 2020 LEAP Awards winner, taking Silver within the Connectivity category.
Determined by a panel of 14 industry judges, the LEAP (Leadership in Engineering Achievement Program) honor product innovation across 12 categories including industrial automation, software, and switches and sensors.
The Connected Lighting Platform from ON Semiconductor is a complete, modular solution for high-power industrial LED lighting solutions. The Connected Lighting Platform features multiple forms of connectivity for LED control, including secured Bluetooth Low Energy, provided by the RSL10 SIP, and Power over Ethernet. The platform provides up to 70 Watts of power and up to 7000 Lumens of light from an Ethernet or AC/DC power supply.
By adding Bluetooth 5 connectivity, the platform easily connects to any smartphone using the RSL10 Sense and Control app. This app supports advanced LED lighting control functionalities including on/off, dimming and telemetry.
Due to the incredibly low power consumption of the RSL10, the Connected Lighting Platform supports battery-less LED lighting control with the Energy Harvesting Bluetooth® Low Energy Switch. By incorporating this feature, manufacturers can make their designs, even more, energy-efficient and hassle-free through the implementation of battery-less wall switches.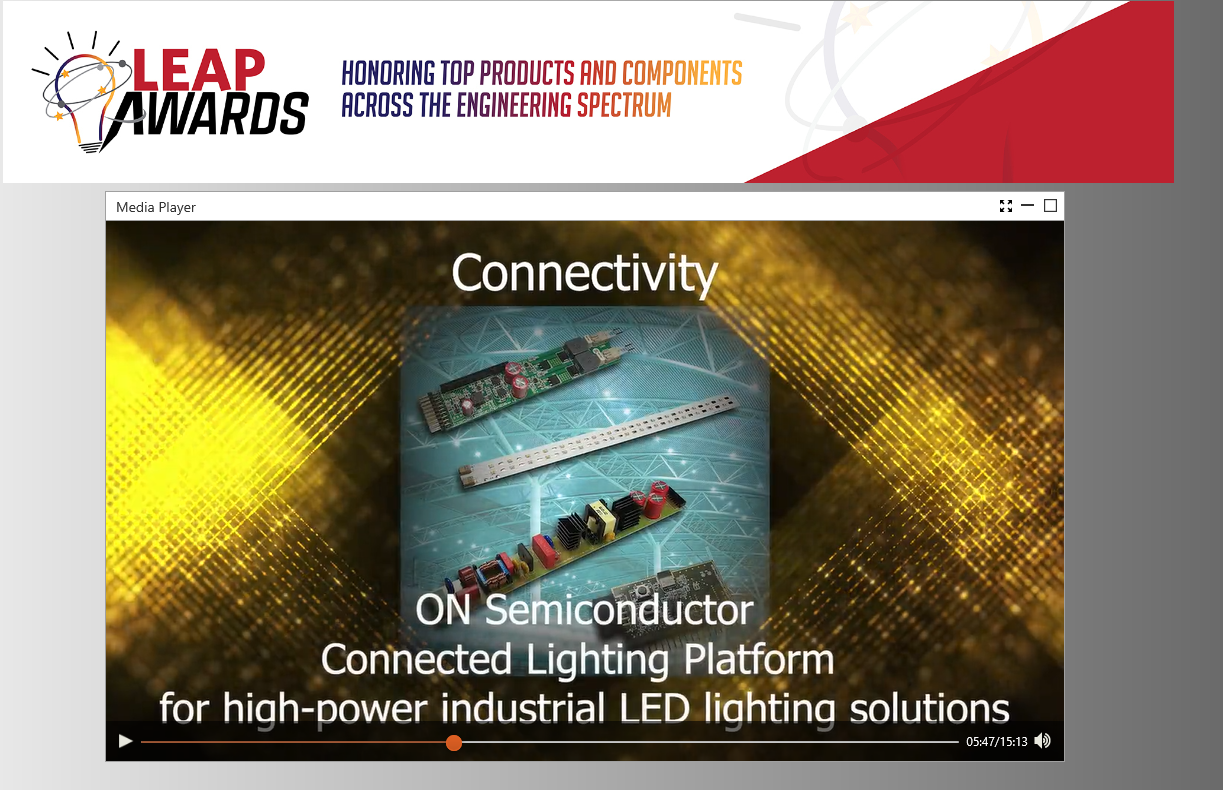 With the ease of implementation and costs being primary concerns for connected lighting,the Connected Lighting Platform offers developers the option of replacing the AC/ DC module with Power over Ethernet (PoE) Module. This module provides a reliable and cost-effective option for wired connectivity. Ethernet connections are readily available in most commercial buildings and can be used to deliver both power and connectivity through a single cabling mechanism. Additionally, the new IEEE 802.3bt now supports the delivery of up to ninety watts of power, which supports even the most demanding LED lighting applications.
The high-efficiency modular platform also enables the development of battery-less LED lighting applications when used together with the Energy Harvesting Bluetooth Low Energy Switch.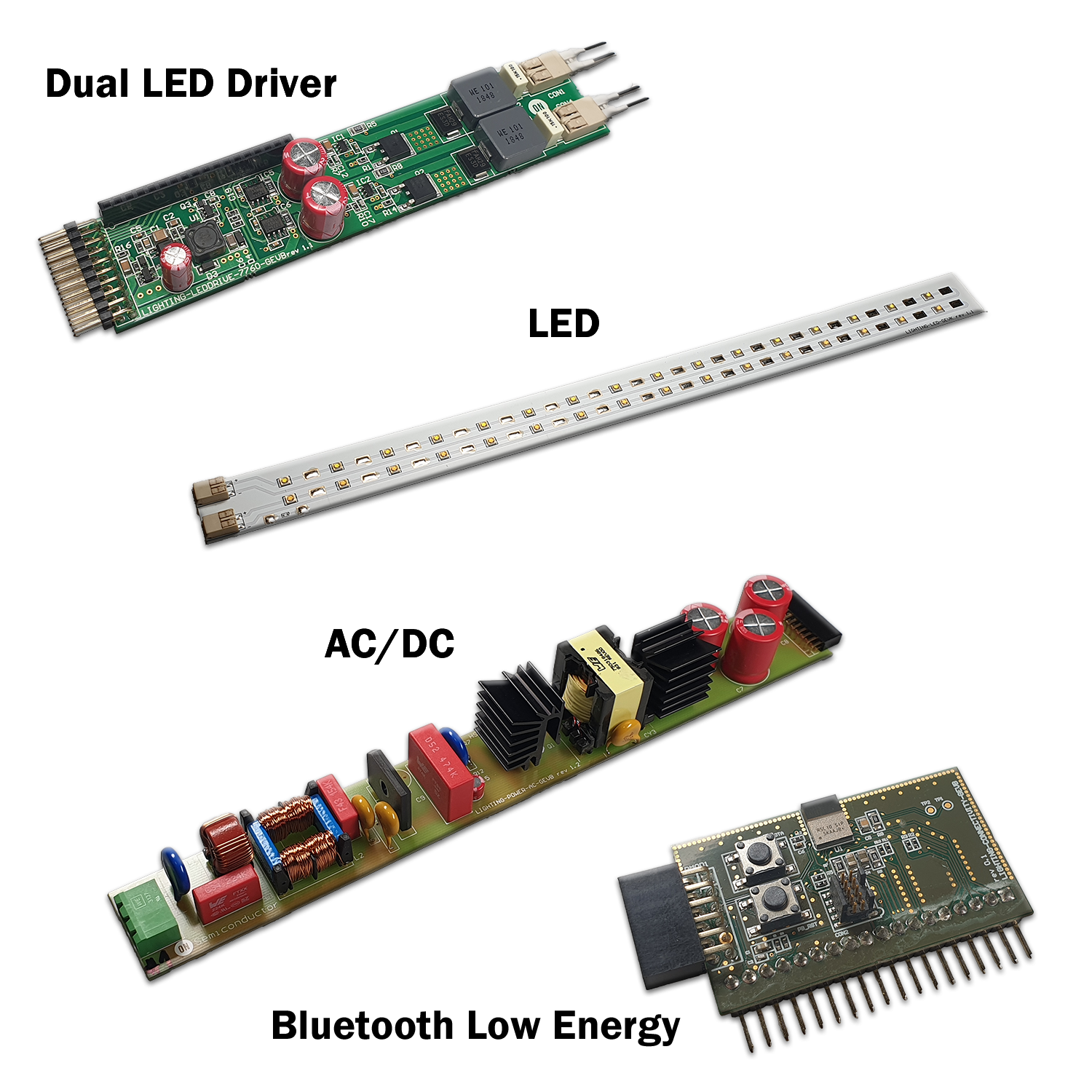 Connected Lighting Platform with AC/DC Module
Commenting on the LEAP award, Bruno Damien, Director of Strategic Marketing for IoT, said, "We are incredibly proud of our portfolio of energy-efficient solution platforms which enable complete systems for IoT applications. The Connected Lighting Platform is one out of 10 presently available as of the end of 2020. After receiving the 2019 LEAP Award for our RSL10 Solar Cell Multi-Sensor Platform, we are honored that our Connected Lighting Platform has also been recognized for its accomplishments within Connectivity. By providing a programmable platform within an open-source framework, the Connected lighting Platform will unleash innovation within smart homes and buildings, with a continuous focus on energy efficiency."
Connecting Connected Lighting (Video)
By providing a cost-optimized design that provides the best of all technologies needed for LED lighting applications, the Connected Lighting Platform will help industrial manufacturers reduce energy consumption and maximize the potential of connected lighting.
Continue Learning
Connected Lighting Platform Getting Started Guide
Connected Lighting Platform for LED Control (Demo Video)
Be sure to subscribe to our blog and follow us on social media to receive the latest updates on our technologies, solutions and company news!