Expanding Options for Industrial Camera Design: The X-Class Platform and XGS 8000/XGS 12000 Image Sensors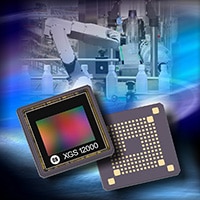 by
Michael DeLuca
- 2018-03-12


Faster, better, cheaper. For years, this has described the drive toward increased productivity in a variety of markets and applications. Camera manufacturers are no exception, as the ability to quickly and efficiently bring new camera models to market can provide a clear competitive advantage.
One of the easiest ways to do this is through the use of a leveraged camera design – where the basic architecture of a single camera can used to support multiple end products. And for many years, ON Semiconductor has worked to enable this type of "family" approach to industrial cameras by leveraging image sensor designs throughout our industrial portfolio. For example, many of our Interline Transfer CCD devices share a common architecture that allows a single camera design to support a variety of different image sensors, and our PYTHON family of CMOS image sensors allows all eight resolutions in the family – ranging from VGA to 25 MP – to be supported using only 2 PCBs.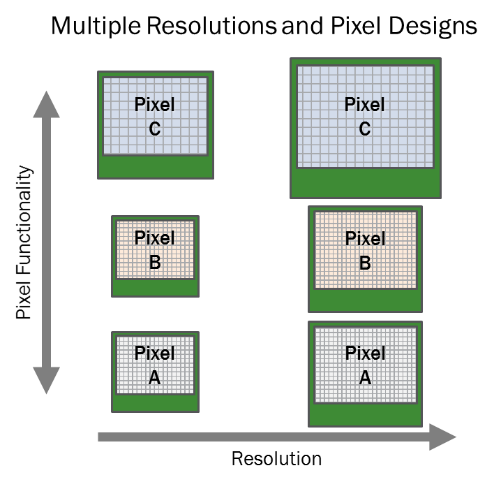 But what if this design flexibility could be expanded to include product dimensions other than only resolution? That's the idea behind our new X-Class platform of CMOS image sensors, which allows one camera design to support different pixel features as well. Now, a single camera design can be scaled not only for the number of pixels in the image sensor but also the type of pixel used – whether global shutter, rolling shutter, enhanced dynamic range, or some different feature. As long as the pixel is placed in the common high speed, low power frame used throughout the X-Class platform, a single camera design can be leveraged to support it – speeding time to market for new camera designs and simplifying supply chain logistics.
The first pixel to be deployed in this platform is a new 3.2 µm design that provides excellent Global Shutter imaging performance with low noise and high dynamic range. This XGS pixel ("X" for X-Class, "GS" for Global Shutter) enables the development of high resolution, high performance industrial image sensors in a compact size – such as the new XGS 8000 and XGS 12000 image sensors.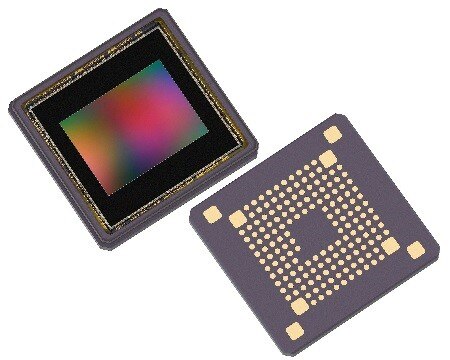 Both of these new devices deliver the small package size and low power footprint needed for use in 29 x 29 mm2 camera designs, making them ideal for use in embedded vision deployments. Where they differ primarily is in their resolution and frame rate, with the 1" optical format XGS 12000 providing 12 MP resolution with frame rates up to 90 fps, and the 1/1.1" optical format XGS 8000 providing full 4k/UHD resolution (4096 x 2160 pixels) at up to 130 fps. And since both are available not only in monochrome and color configurations but also in different speed grades, the most appropriate configuration can be matched to a given application – whether for general Machine Vision such as inspection and industrial automation, or for broadcast or surveillance.
The X-Class platform – and the new XGS 8000 and XGS 12000 image sensors – give camera manufacturers a new dimension in design flexibility by changing how camera designs can be leveraged to support multiple products. As additional XGS resolutions – as well as other pixel options – are added to the X-Class platform in the future, camera manufacturers will be able to quickly leverage a single camera design to support additional product resolutions and features in a cost effective manner.
In other words: Faster, better, and cheaper.