Bluetooth® Low Energy with Easier Design In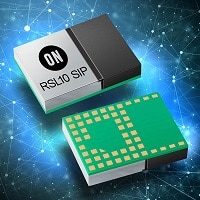 by
Amy Heimpel
- 09-11-2018


From smart home appliances to power tools, the Internet of Things is rapidly expanding into new applications and bringing exciting new functionalities and level of control to consumers. One example I've seen recently is a connected slow cooker. While you wouldn't normally think of a kitchen appliance as something requiring wireless functionality, it's easy to understand why being able to monitor and control your dinner from your smartphone while at work is incredibly practical. It's that simple.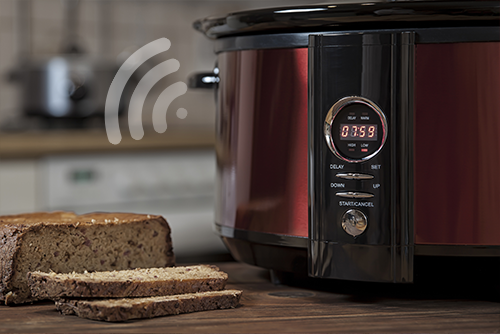 The technology behind many "smart connected" devices is Bluetooth® Low Energy - a wireless protocol popular for its inherent low power consumption, standardized profiles, and its availability in most smartphones.
The key to enabling IoT's expansion into these new markets will be ease of development.
For even the most experienced hardware engineers, system-level RF design is a complex process and requires knowledge of antenna selection, matching networks, and PCB layout. Once the application is designed, it must be sent for testing and submitted for compliance with international wireless standards (e.g. FCC for U.S.A., IC for Canada, KC for Japan).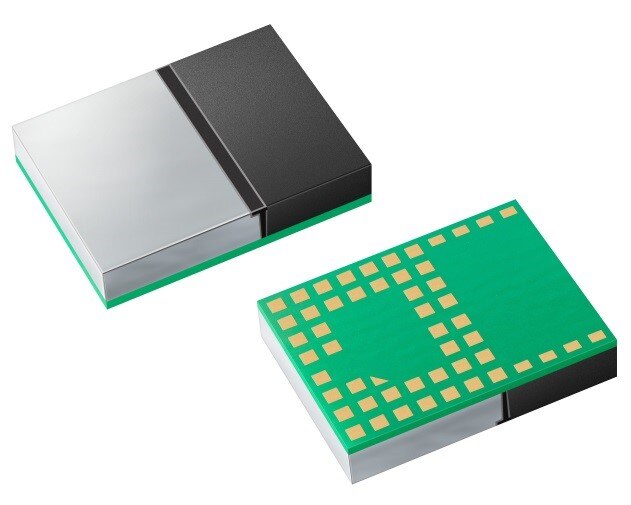 The RSL10 SIP module is a complete Bluetooth Low Energy solution that takes the guesswork out of designing with wireless. Certified with the Bluetooth Special Interest Group (SIG), the RSL10 SIP includes all required components in one miniature package. The RSL10 SIP features a fully-integrated antenna, significantly reducing time to market by removing the need for any additional RF design requirements.
With the two megabits per second (Mbps) speeds possible with Bluetooth 5 alongside the industry's lowest power consumption, the RSL10 SIP provides advanced wireless functionality with minimal impact on battery life. RSL10 consumes just 62.5 nanowatts (nW) while in Deep Sleep mode, and 7 milliwatts (mW) peak receive power. RSL10's energy efficiency was recently validated by the EEMBC's ULPMark where it became the first device in the benchmark's history to break 1,000 ULP Marks and produced Core Profile scores more than twice as high as the previous industry leader.
The all-in-one solution removes the need for any additional RF considerations or certifications, saving manufacturing significant design time and costs. Through the combination of best-in-class power efficiency, advanced wireless functionality, and easy design in; the RSL10 SIP will help enable the next generation of smart connected devices.
Learn how to design with the ON Semiconductor RSL10 SIP and get started on your next wireless project today.

reaction successful
Comment
Data recovery technical support
2018-09-26 00:00

Comment rating:

0
Bluetooth is the best device for everyone. it is very simple and easy device if you want any help regarding data recovery support you can dial all toll-free number +44 800 098 8380