Home > Blog > iot >
Depletion Mode Analog Switches: High Performance Connectivity Without Power
Depletion Mode Analog Switches: High Performance Connectivity Without Power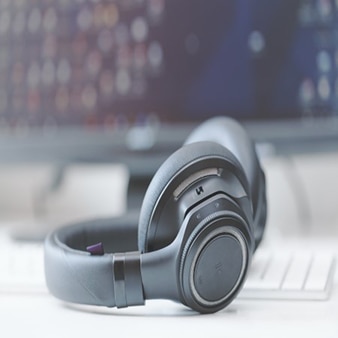 by
Shawn Barden
- 07-01-2019


Depletion-mode MOSFET switches, once the less-popular and often overlooked siblings to the classic enhancement-mode FET, have grown in popularity and use over recent years. ON Semiconductor's investment in this technology has resulted in a growing family of depletion-mode analog switches. These switches are increasingly used to elegantly solve engineering issues. This blog will offer the reader a better understanding of the abilities of these useful devices and discuss examples of these solutions.
A Quick Explanation
Enhancement-mode FETs, the ones used in the vast majority of electronics today, operate on a simple concept. Consider the enhancement-mode NFET in a common-source configuration (Figure 1, left) - when the gate is at the same potential as the source, the channel resistance between the drain and source is very high and we consider the transistor to be 'OFF'. These FETs require a positive gate-to-source voltage in order to turn the channel 'ON' and conduct between drain and source. The channel resistance of these FETs can vary considerably when not fully saturated. This can cause issues for analog signals which require low-distortion across their full signal amplitude range. In addition, when an analog switch made with enhancement-mode FETs loses supply power, its state is indeterminate; it won't conduct very well but it likely won't isolate signals well, either.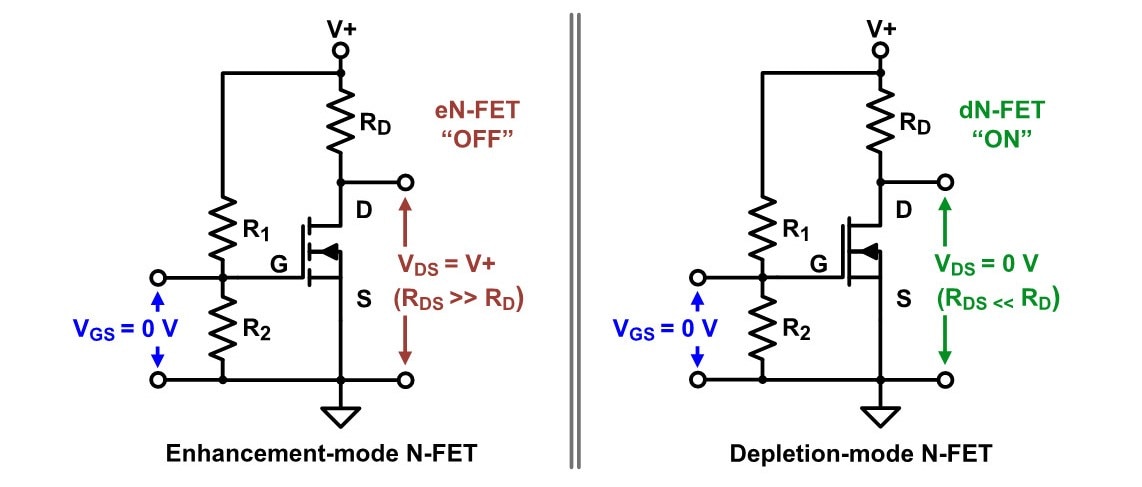 Figure 1: Enhancement-mode vs. Depletion-mode MOSFET Operation
Depletion-mode FETs have a complementary function to enhancement-mode FETs: For the depletion-mode NFET in the same configuration (Figure 1, right), the channel resistance is low and the channel is considered to be 'ON'. So, in the default no-power state, depletion FETs are designed to conduct and because of their design, their channel resistance is linear which gives them extremely low distortion across their signal amplitude range.
Analog switches based on depletion-mode FETs typically have control circuitry to enable or disable the switch paths when the device is powered. This control circuit uses a charge-pump to generate the voltage required to isolate the switch path. As a result, disabling (isolating) the switch path can consume power. This is generally not a concern for applications where the signals are isolated for a relatively short duration. For applications where this cannot be done, it is important to choose a device with low charge-pump power consumption.
While many silicon suppliers tout their depletion solutions as default 'ON', the resistance of their devices isn't fully linear leading to signal distortion or inconsistent resistivity. ON Semiconductor developed a proprietary depletion-mode FET in coordination with a patented design technique that yields the low distortion performance when no power is applied.
Solving the Noise-Cancelling Headphone Dead-Battery Problem
When noise-canceling headphones first became widely available, the benefits of their use became obvious. Those long, noisy airplane rides finally became bearable; listening to that favorite piece of classical music amid the buzz of background noise transformed from an ordinary experience to an immersive one. There was one catch, though. Those headphones needed batteries to perform their noise-canceling magic and when the batteries ran down, the headphones became useless. Some designs tried to overcome this, typically by having a mechanical bypass switch, but the solution always required the user to get hands-on.
Consider the FSA553: When powered, having this negative-swing, dual-channel SPST depletion-mode analog switch in parallel with the noise-canceling DSP allows the designer to route stereo audio through the noise-canceling DSP in the headphones while the battery is charged. When the battery voltage drops too low for the DSP, the voltage supply to the DSP and FSA553 is disabled. In this state, the audio signals bypass the DSP and are routed through the FSA553 to the headphones, creating an improved user experience where the audio listening experience is continued automatically in the event of battery discharge. The low channel resistance of 0.4 ohms (typical) and ultra-low THD+N of -104 dBV (non A-weighted) of the FSA553 provide a low-loss and practically distortion-free stereo audio bypass path.
Power Savings in a USB Type C Mobile Device Accessory
Consider the application of having a mobile device connected to a powered accessory through a USB Type C cable. Once the accessory is attached and powered through VCONN, there can still be a current drain through the Ra resistor to ground on the accessory side (Figure 2). For a VCONN of 5V and Ra of 1 kilo-ohm, this gives 5 mA of DC current that is unnecessarily being drawn from the mobile device. However, for accessories that use a micro-controller or similar device, a single-channel SPST depletion-mode analog switch such as the FSA515 on the accessory device in series with the Ra resistor can enable the ability to isolate the Ra resistor path to ground after USB Type C detection is complete.

Figure 2: Type-C Accessory with Ra Resistor Current after Detection
By use of a GPIO on the accessory controller and some firmware coding to power the VDD pin of the FSA515 after successful detection (Figure 3), the added current consumption can be reduced from 5 mA to only ~30 uA while connected, a power savings of nearly 25 mW. In addition, the ultra-small footprint of the FSA515 reduces the added solution area to 2, including discrete components.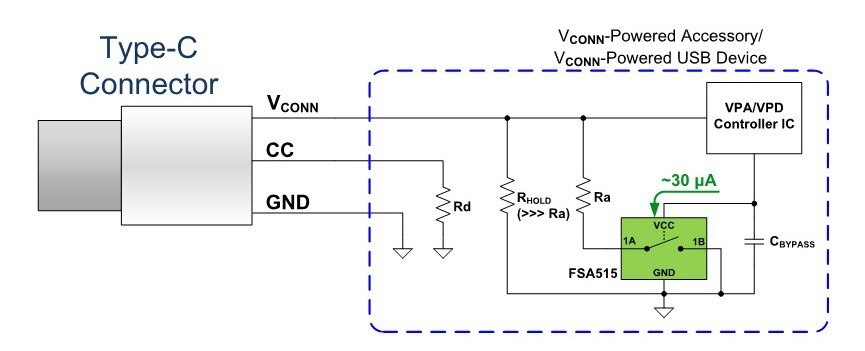 Figure 3: Type-C Accessory with Ra Resistor Isolated after Detection.
A World of Opportunity
Depletion-mode analog switches have a variety of uses and are especially useful for conducting signals with high fidelity in the absence of device power. This makes them extremely versatile as bypass switches, as a low-power default path that can be isolated under power when desired or as a design-flexible means to reduce power consumption in power-sensitive applications. As designs move towards lower power consumption and increased sophistication, depletion-mode analog switches become an increasingly useful tool for routing high-fidelity analog signals in low-power products.
Learn more about our depletion mode audio switches.