ON Semiconductor at CES – The Technology Behind Industry Megatrends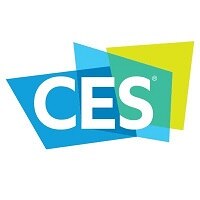 by
ON Semiconductor
- 12-19-2018


CES, January 8-11, 2019, Las Vegas
ON Semiconductor, The Venetian, 3rd Floor, Murano 3302
CES is widely acknowledged as the global stage for innovation. What makes the show so exciting and compelling to a visiting and watching worldwide business and consumer audience, is the pace at which the technology being showcased evolves. Last year's concepts are now, in many cases, mass-produced reality and significant evolutions and spin-offs of those will become the spectacle for this year's CES.
Much of the enabling, often unsung, technology inside the products showcased comes from companies like ON Semiconductor – device and system solutions that make the desired functionality and capabilities a reality.
ON Semiconductor will once again be present at CES, and will welcome visitors to its suite on the 3rd floor at The Venetian/Sands Convention Center. Here they will be able to see, experience and interact with a wide-range of demonstrations that focus on applications to support recognized global megatrends in Automotive, the Internet of Things (IoT) and Power Conversion & Motor Control, with innovative and energy efficient semiconductor technologies.
In Automotive, demos at CES will address the twin trends of Advanced Driver Assistance Systems (ADAS) that will evolve to fully autonomous driving and the transition to environmentally-friendly electrified powertrains from internal combustion engines (ICEs).
Demonstrations will show how ON Semiconductor technology is fundamental to the increasing sophistication of ADAS. Sensing technologies that now span imaging, radar and solid state LiDAR are enabling solutions both inside and outside the vehicle that enhance safety and are moving the industry along the road towards Level 5 autonomy and driverless vehicle capabilities.
High-performance on-board charging and power management solutions will be fundamental to the viability and proliferation of future hybrid and fully electric vehicles. These are areas where ON Semiconductor has considerable expertise that will be illustrated in a number of demos at CES.
ON Semiconductor has an end-to-end offering for the IoT, with robust hardware and software solutions covering the key functional blocks of sensing, power management, connectivity and security. Demos at CES will showcase ultra-low power connectivity for smart sensing and smart lighting, as well as sensors that bring high-quality, reliable imaging to IoT applications. In addition, and recognizing the growing trend of voice as a key device interface, the latest audio edge artificial intelligence (AI) will be on show with voice-activation for home automation commands.
Energy efficient semiconductor solutions are central to successful designs in Power Conversion and Motor Control (PCMC), supporting the ability of the world to move towards cleaner, more reliable and cost-effective products and infrastructure. ON Semiconductor offers the broadest portfolio of devices across low, medium and high power spectrums, allowing engineers to generate, convert, store and deliver electric power. These products enable designers to work on the revolutionary changes required to make homes, businesses, factories and transportation systems both green and efficient.
Addressing energy infrastructure, ON Semiconductor will demonstrate highly reliable and efficient devices housed in innovative packaging concepts that support applications such as solar power, energy storage and EV charging. In cloud applications, ON Semiconductor's highest efficiency, compact footprint, power conversion systems solutions will show space and energy savings, which translates to significant cost reductions for server farm operators and other end users.
We sincerely hope to see you up on the 3rd floor of The Venetian (Murano 3302) where you can get up close and personal with the technology – often hidden – that is the heartbeat of the high-profile megatrends at CES.