Diversity and Inclusion: Why it Matters at ON Semiconductor and Beyond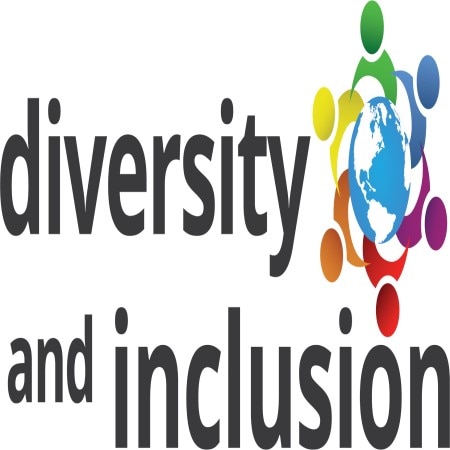 by
Alicia Scott
- 08-12-2019


"It is the right thing to do!" This is the typical line heard when companies talk about diversity and inclusion is a part of their guiding principles. While the statement is true, it is not the end of the story. At ON Semiconductor, we know that having a diverse workforce and hosting inclusive environments across the globe are the right things for our employees, both in and out of the office.
Our Diversity and Inclusion (D&I) Initiative at ON Semiconductor focuses on the mission and vision of embedding diversity and inclusion in everything we do. In 2015, ON Semiconductor took the first steps to create a more diverse and inclusive company by forming our Diversity and Inclusion Council and establishing our guiding framework based on workplace inclusion, workforce diversity and community partnerships.
"As a company, we are committed to elevating D&I as a strategic priority. We understand that diversity and Inclusion is key to the success of our employees, the communities in which we work and to our company as a whole." – Tobin Cookman, Senior Vice President, Human Resources
Since this time, D&I has grown to include five Affinity Network Groups (ANG); Employee Activity Committee, Women's Leadership Initiative, Cultivate – Enhancing Multigenerational Collaboration, S.T.E.M Up and Black Employee Network. ANG's are voluntary, employee-led groups, whose leadership sit on the D&I Council. These groups serve as a resource for the company by raising cultural awareness and inclusion, promoting company values, strengthening member leadership skills, encouraging recruitment, development and retention and increasing collaboration and innovation. The Council governs and executes our integrated plan, which consists of five pillars: communication and awareness; measuring success; development and training; filling the talent and succession pipeline; policy and practices. Our integrated plan was established to bring out of the best of our employees while remaining true to our company strategy.

"As an employee and an executive of ON Semiconductor, I am proud of the work we have done and continue to do to make the lives of our employees better. Through our membership of the Responsible Business Alliance, UN Global Compact and our Human Rights Policy, we continue to support all of our employees in their career and personal development." - Keenan Evans, senior vice president, quality, environment, health and safety, corporate social responsibility
Our company culture is built on the enduring core values of respect, integrity and initiative that have remained unchanged since their adoption in 2004. These values have seen us through unprecedented eras of growth and are fundamental to our future success. To further affirm our values, our company has received prestigious designations such as one of the World's Most Ethical Companies® for four years in a row. This recognition, along with the dozens of other awards we receive every year, would not be possible without the perseverance of our employees to make ON Semiconductor an inclusive and diverse company.
"At ON Semiconductor, we have a culture rooted in giving back to the community through corporate social responsibility while recognizing diversity and inclusion. Our core values of respect, integrity and initiative drive and provide the foundation in which we operate." - Sonny Cave, executive vice president, chief compliance and ethics officer, chief risk officer, general counsel and board secretary
To learn more about our Diversity and Inclusion Initiative, Affinity Network Groups and our employees, please read our Corporate Social Responsibility Report.