How to Design Your Next Project With ON Semiconductor's Product Portfolio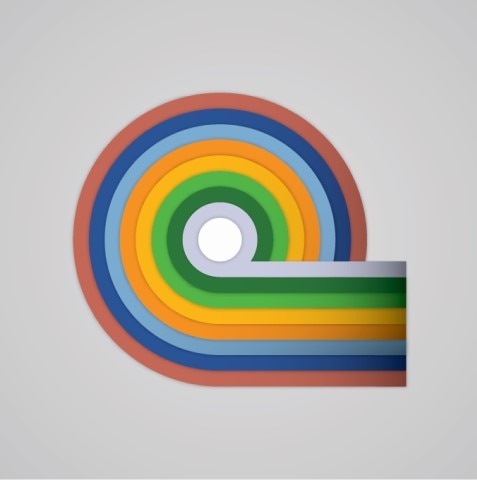 by
Brian Critchfield
- 12-21-2020

Every technology we currently enjoy as a society started at one point as an idea in the mind of an engineer. Engineers are constantly working to make the world simpler, safer, cleaner, more connected and much more. Whether that includes building transportation options that eliminate human error, improving our clean energy infrastructure, building medical equipment that can increase our quality and length of life, or connecting us as a world like never before, both evolutionary and disruptive innovation start with a problem that an engineer sets out to solve.
With over 60 years of ancestry, ON Semiconductor has been at the forefront of some of the greatest innovations in history. Along the way, we have amassed a product portfolio that is approaching 100,000 products, created market-leading technologies, developed a robust and reliable supply chain and developed tools to make the designer's job easier. In order to simplify the design process, we have introduced a model for considering each aspect of your next project.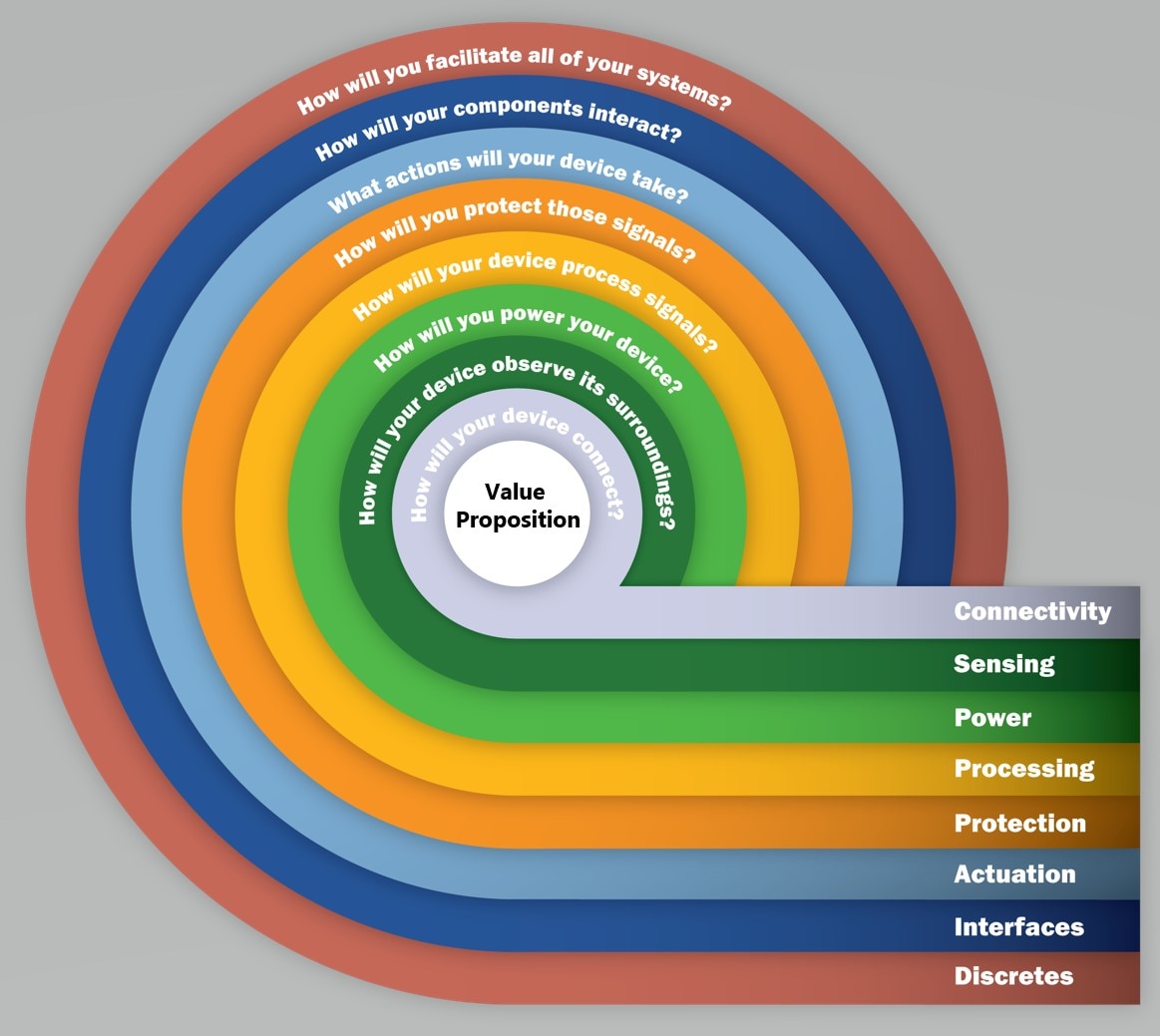 The ON Semiconductor Engineering Design Model
Leveraging ON Semiconductor's design model helps you to think through almost every aspect of your new design and build your new product around customer value. By starting with the value proposition and working back through differentiators to core systems to the building blocks of your design, you ensure that you are able to produce a product that is both elegant and future-proofed.
Engineering Design Tools
In addition to our design model and other content, ON Semiconductor produces many design tools, block diagrams, reference designs, app notes and more, all to help you create innovations that can disrupt your industry. We have teams dedicated to your success, so reach out today and discover how we can help. Here are a few links to get you started:
Strata Developer Studio -Strata Developer Studio is a secured, cloud-connected development software to evaluate reference designs, development kits and evaluation boards with automatic updates and alerts.
WebDesigner+ Power Supply Tools - WebDesigner+™ Power Supply tools generate and optimize power supply designs based on your input requirements. Buck, Boost, Charge pump and LDO/linear converters are currently supported.
Interactive Block Diagrams - Our Interactive Block Diagram tool is as easy to use as 1, 2, 3. With a vast variety of diagrams to choose from, you are able to experience the full breadth of the ON Semiconductor product portfolio in a clear, concise mapped out system level block diagram. If you are new to ON Semiconductor or are simply looking for some inspiration to power your next major project, check out our interactive block diagrams and create your own bill of materials (BOM) worksheet today.
Video Library – Browse our library of hundreds of videos, from solutions such as WiFi 6e, connected lighting, asset management to products such as eFuse, traction inverters, or SIC boost modules for solar inverters. If you have a question about a particular product or solution, chances are we have a video on that.
Webinars and Seminars – For an even deeper dive into a particular topic, join us for one of our webinars or seminars. From improving solar inverter efficiency and power density with SiC hybrid and SiC MOSFET modules to revolutionizing asset management with IoT, we have specialized webinars for most needs. You can also scroll through our previously recorded webinars to find the answers to your questions.
Technical Support – ON Semiconductor has supported highly skilled technical support engineers that can answer almost any question about products, applications, block diagrams, bills of materials, or other support issues. Submit a question via web form, send an email, call the dedicated number, or chat live with a technical engineer.
Be sure to subscribe to our blog and follow us on social media to receive the latest updates on our technologies, solutions and company news!