At CES, ON Semiconductor Technologies Bring Life to Innovation
by
David Somo
- 01-23-2019


Attending the Consumer Electronics Show (CES) is always exciting — a chance to glance into the future and see the latest and coolest consumer-focused technologies of the year. CES has served as a launching pad for innovators and breakthrough technologies since 1967— a global stage where next-generation gadgets and technologies are introduced to the marketplace. Many technologies that we now take for granted once started their life as concepts at CES.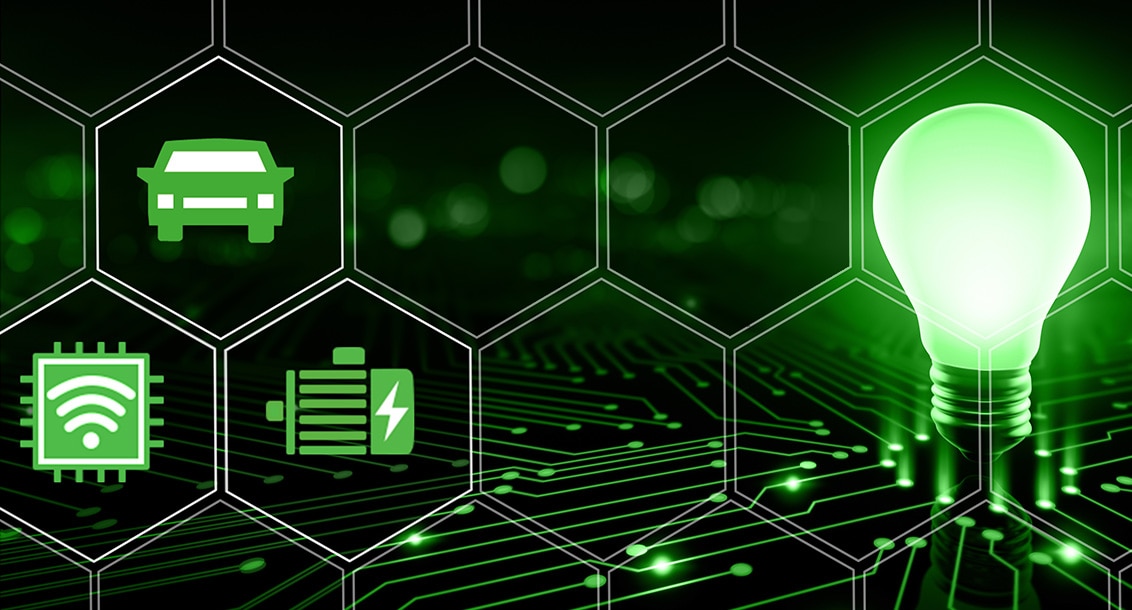 ON Semiconductor was also at CES, showcasing our sensors, power management devices, wireless connectivity solutions, motor drivers and other components that bring innovations to life. At our booth, we demonstrated a number of our latest technologies that support advances in such areas as robotics, artificial intelligence (AI), smart homes, entertainment, wearable tech, energy storage, building and factory automation and electric and autonomous vehicles.
A History of Innovation
Over the last 51 years, CES has seen its fair share of both breakthroughs and oddities, but it's also debuted many technologies that have gone mainstream, such as the VCR (1970), the Camcorder (1981), and the DVD (1996). It's an interesting experience to walk the show floor and see what inventors and innovators, including some of the largest and most powerful tech companies in the world, believe the future holds.
Nearly all these innovations depend on reliable, high-quality electronics that support connectivity, sensing, power management and computing. ON Semiconductor is one of the world's leading suppliers of semiconductor-based devices and has the products, platforms and complete system solutions expertise to help innovators create smart, connected, energy-efficient products and get them to market faster.
Showcasing ON Semiconductor Technologies
At our CES booth, we demonstrated 20 of our latest technologies to support a new generation of consumer electronics in a wide range of application areas. Some of our most popular demos included:
At CES, we also launched Strata Developer Studio™, our new cloud-connected development environment for product evaluation and design. Strata makes it quicker and easier for engineers to work with evaluation and development boards by providing a trusted, always-up-to-date source for documentation, product info, design/application notes, reference designs, and other information. The Strata Developer Studio gives engineers an automated, cloud-connected development platform that serves as a personalized "sandbox" to explore, evaluate, and design with ON Semiconductor's technologies.
The future is exciting and we are proud to power the innovative technologies of the future. Explore Strata and more today!