2018 ON Semiconductor Power Seminar Series Europe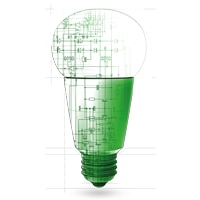 Staying updated on the latest technology is one of the many challenges engineers face today. To help designers meet this challenge, ON Semiconductor is pleased to host the Power Seminar during the month of October with six locations.
The Power Seminar is a comprehensive one-day seminar providing rich technical and practical presentations that combine new, advanced power supply concepts, tutorial review of basic design principles, and "hands-on" real-world application examples. The focus of ON Semiconductor's power seminars is on technologies and techniques, not products.
These free seminars are ideal for engineers looking for the latest advancements in power supply design, as well as those looking for a refresher. The attendees will receive in-depth theoretical and practical discussions on each topic and pros and cons of different solutions to improve energy efficiency and system performance. Attendees will gain unique insight from some of the industry's leading experts.
ON Semiconductor provides products and solutions that save power from line to load, enabling quick deployment of cost-effective power supplies that meet evolving global efficiency standards. Our expertise in high-efficiency power supplies helps solve challenges in all focus areas for efficiency enhancement:
Low standby-mode power consumption

High active-mode power efficiency

Power factor correction
And since we provide a full range of power supply semiconductors – from highly integrated power factor controllers, ac-dc controllers, and dc-dc controllers, to discrete MOSFET, rectifiers, diodes, and transistors – we can help design complete power supply solutions, with all active components sourced from and supported by a single supplier.
This 1- day event will cover a full range of power topics from IGBTs to control loop and stability and more.
Seminar technical sessions include:
Meet our power experts and learn the latest power solutions and trends. Register here for the 2018 ON Semiconductor Power Seminar Series Europe.