Development Kit Introduced by ON Semiconductor for Electric Vehicle On-Board Charging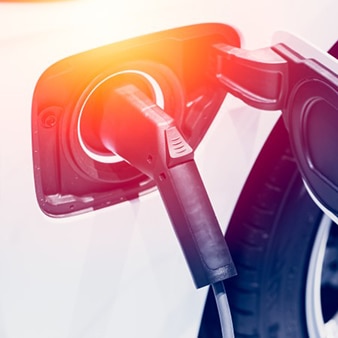 by
Oriol Fillo
- 10-22-2019


The electrical vehicle market is set to reach the mark of 15 million units in demand for electrical powertrains - Plug-in Hybrid Electrical Vehicles (PHEV) and fully Electrical Vehicle (EV) by 2025[1]. The fact that each of these vehicles will require an On-board Charger (OBC) is translating nowadays into an increasing demand on alternative solutions for such applications, especially in regards to power levels and footprints.
ON Semiconductor is gearing up for this challenge and launching the three-phase 11 kW On-board Charger platform based development kit. This new release comes as a platform extension to the existing On-board Charging kits portfolio.
With this new addition, ON Semiconductor provides a broad and unique value to the market development suite for OBC solutions, embracing the mainstream power levels in AC charging.
The development kits, together with the related extensive collateral, walk designers and developers through the broad product portfolio that ON Semiconductor offers for OBCs. Starting from SiC MOSFETs, SJ MOSFETs, IGBTs and APMs for the power train, down to controllers for the main system and auxiliary power system, transceivers for CAN communications and high-performance amplifiers for sensing.
All these products are tested, featured and documented in the reference design kits.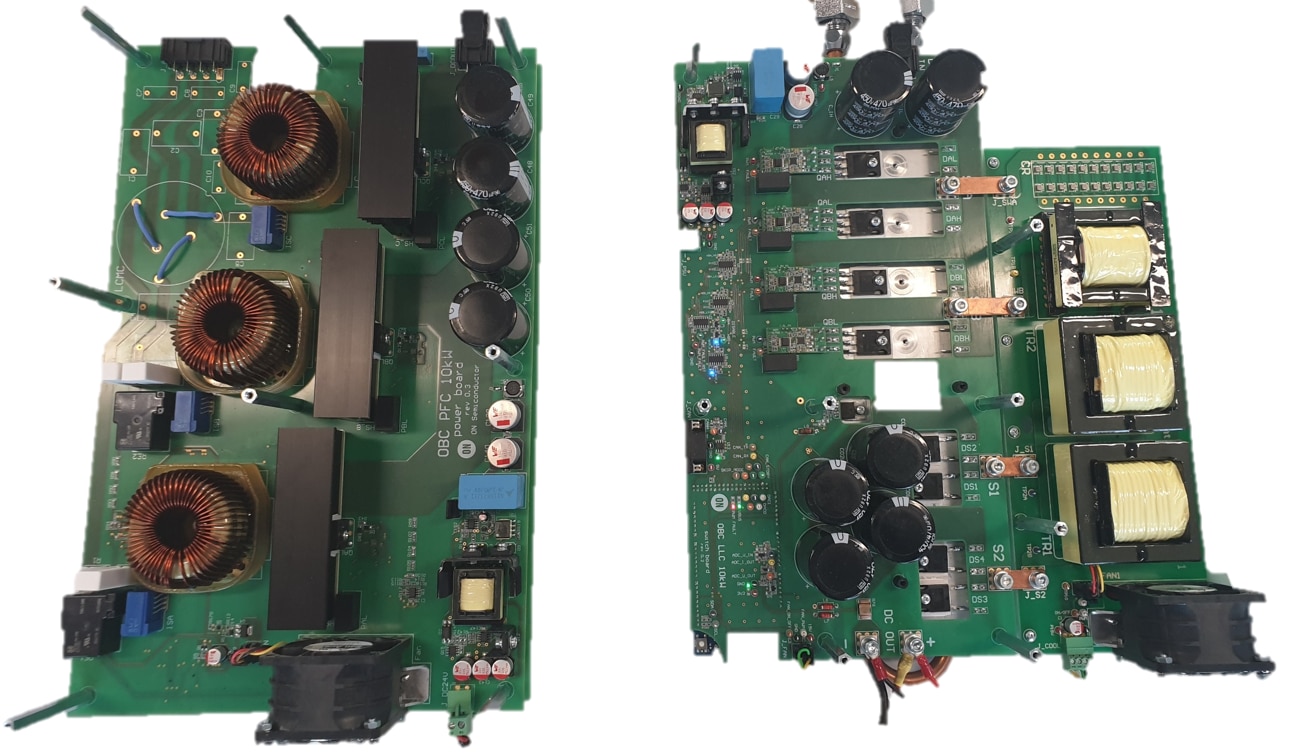 11 kW On-board Charger board
The purpose of the three-phase 11 kW On-board Charger kit is to provide an environment to quickly build upon know-how and gain hands-on experience with 3-Ph PFC-LLC topologies, as well as assessing the state-of-the-art performance of SiC power devices in such application. Implementing SiC technology in OBC opens up the opportunity for increased efficiency and power density, faster operation and ultimately, reduction in system size, which is essential in vehicles.
The board is engineered in a modular approach bringing the benefits of easy testability and variables measurement, as well as the possibility to explore different hardware alternatives stemming from the default configuration. Moreover, the executable digital control and the available GUI ensure a hassle-free start-up and user-friendly experience, speeding up the evaluation process. The featured SiC power devices on the board are MOSFET 1200V, 80 mΩ (NVHL080N120SC1), SiC MOSFET driver 6A (NCV51705) and Diode 650 V, 30 A (FFSH3065B) which allow to drive the application to high efficiency levels (> 98.0%, PFC and > 97.0%, LLC).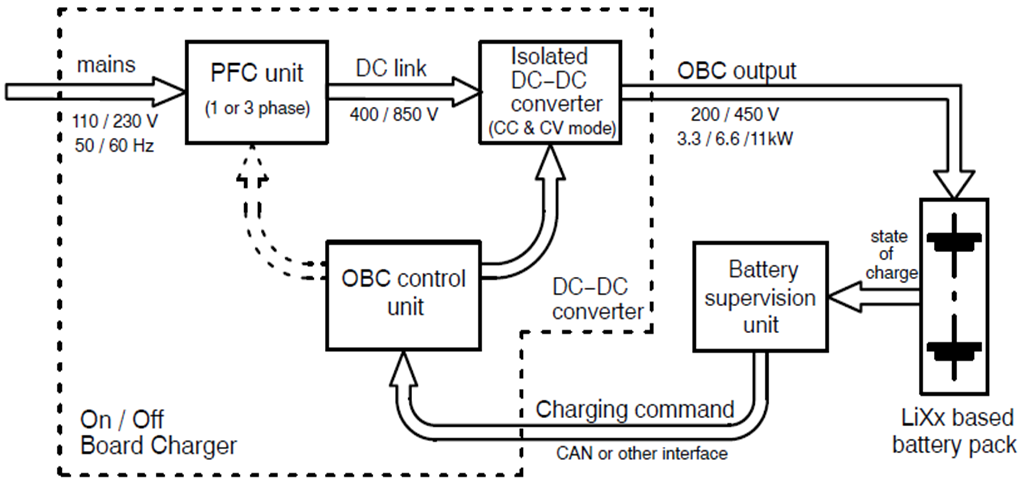 OBC block diagram
The applicability of this platform spans beyond the automotive segment and across other areas, being implementable in EV charging stations, power supplies and UPS systems.
Learn more about On-board Charger solutions from ON Semiconductor.
[1] Strategy Analytics, Automotive Electronic Systems Demand 2019