What is Struix™?
Miniaturization | Lower Development Costs | Improved Design Flexibility | Ultra-Low-Power 32-bit Microprocessor (ULPMC10) | Customizable Analog Front-Ends (AFE) and Drivers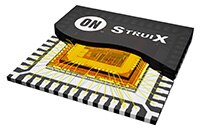 Meaning "stacked" in Latin, Struix is a semi-customizable System-in-Package (SiP) solution for precision-sensing medical applications. Struix uses advanced die stacking technology to integrate a custom-designed analog front-end (AFE) on top of an industry-leading 32-bit microprocessor (ULPMC10), forming a complete miniature system.
By using standard and customizable components, Struix offers manufacturers the "best of both worlds". The solution provides the design flexibility required to create unique medical sensor interface applications, while improving time-to-market and cost-effectiveness.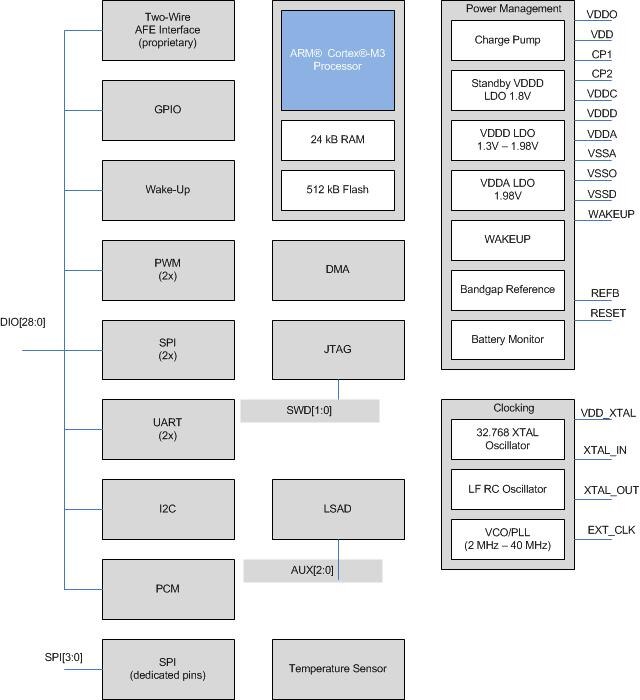 Miniaturization


Advanced stacking technology enables Struix to achieve greater system integration and occupy less board space in medical devices than standalone solutions

Lower Development Costs


Less design time, development risks, and associated costs than fully-custom solutions

Improved Design Flexibility


ULPMC10 can be easily updated with future microcontrollers from ON Semiconductor, without replacing the AFE (which is typically subject to FDA re-certification)

Ultra-Low-Power 32-bit Microprocessor (ULPMC10)


Industry-leading microcontroller based on the powerful ARM® Cortex®- M3 processor
Outstanding computational performance and system response time
Operating power of less than 200 uA per MHz, up to 5 MHz (ULPMC10 can operate at higher frequencies up to 30 MHz but at a slightly higher current)
512 kB on-chip flash for program and user data storage
24 kB on-chip SRAM memory


Built-in, advanced power management including system monitoring for fail-safe operation with a wide variety of battery voltages
Customizable Analog Front-Ends (AFE) and Drivers


"Made to order" by ON Semiconductor
Over thirty years of experience and expertise in designing and manufacturing complex analog front-ends, specializing in small-signal biomeasurements
Available driver option for therapy devices (eg. insulin delivery, electrical stimulation, iontophoresis)
Extensive portfolio of Intellectual Property (IP) for a wide variety of medical applications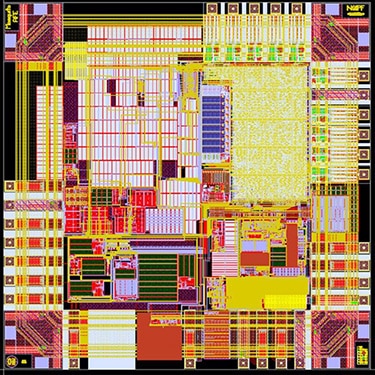 Example Interface
Applications
Potentiostat Interface

Blood Glucose Meters
Continous Glucose Monitoring
Blood Gas Sensors

ISFET Interface

pH sensors
Blood Gas Sensors
Serum Sensors

Conductimetric Interface

Drug distribution
Continous Glucose Monitoring

On-chip Temperature Sensor
ECG Input Buffer
Instrumentation Amplifier
Engagement Model


Connect
Contact your local ON Semiconductor Sales Support Office to discuss your project needs.
Research
Familiarize yourself with Struix and the ULPMC10 microprocessor. Determine if the Struix approach would benefit your project.
Development
ON Semiconductor will work with customers through all stages of a project - from defining AFE/driver specifications, to prototyping and evaluation, and production of the final Struix-based device.
[an error occurred while processing this directive]