Implantable Medical Devices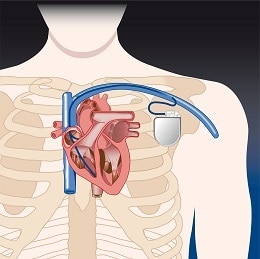 ON Semiconductor focuses on services and products specifically designed for low power, reliable implantable applications.
We understand the complexity of these devices as well as how many lives are dependent on them. This is why we tailor products and processes specifically to meet their needs.
ON Semiconductor maintains full control of the manufacturing process and ensures that the process technology will be available for the full lifetime of your product. This control is guaranteed through our entire organization and supply chain by a Standard Operating Procedure specific to medical devices.
In addition to ASIC design and foundry services, we offer a variety of qualified components, including:

Medical Discretes
ON Semiconductor offers a broad portfolio of medically-qualified discrete components for use in medical applications, including: zener and Schottkey diodes, MOSFETS, IGBTs, and power regulators.

Customized Support
For medical applications, customized support for value-added services is available to address the specific needs of medical customers:
Lot Acceptance Testing (LAT)
Visual Inspection
Bare Die Flows
Labeling & Certificate Compliance
15-year Record Retention
Lot Traceability
Extended Process Longevity
Au Wire Bonding
Custom Part Numbering
AEC101 Compliance
Certified Trained Personnel
Tightened PCN Management
Continuity of Supply Commitments
Customer-Specific Requirements
High-Reliability Process Flows
Process flows patterned on MIL-Standard protocols are available:
MIL-STF-750 Test Method Certified
JAN/JANHC quality levels supported
Manufacturing done in DLA-approved line (where required)

Ultra-Low-Power SRAM Memory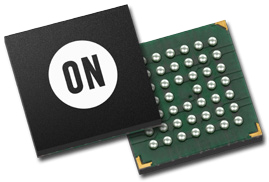 SRAM memory from ON Semiconductor consumes the least power, and is specifically designed and qualified for implantable medical applications. In patients with pacemakers, these SRAMs remember the last day's ECG signals, which facilitates much more accurate clinical diagnoses when needed and provides the best possible patient outcomes.
Up to 8 Mb densities
Optimized for ultra-low-power operation

Low voltage operation down to 1 V
Typical leakage of ~100 nA for 8 Mb SRAM

Mature, reliable technology

In production for 10+ years
Quality-driven design and manufacturing

Transient Surge Suppressors
Multi-channel transient surge suppressors (TSS) from ON Semiconductor guard life-critical implantable devices against potentially devastating electrical fluxes resulting from external defibrillation or other emergency treatment.

Offering reliable defense against electrical surge currents as high as 12 A, these devices protect the patient and prevent unnecessary replacement of implanted devices.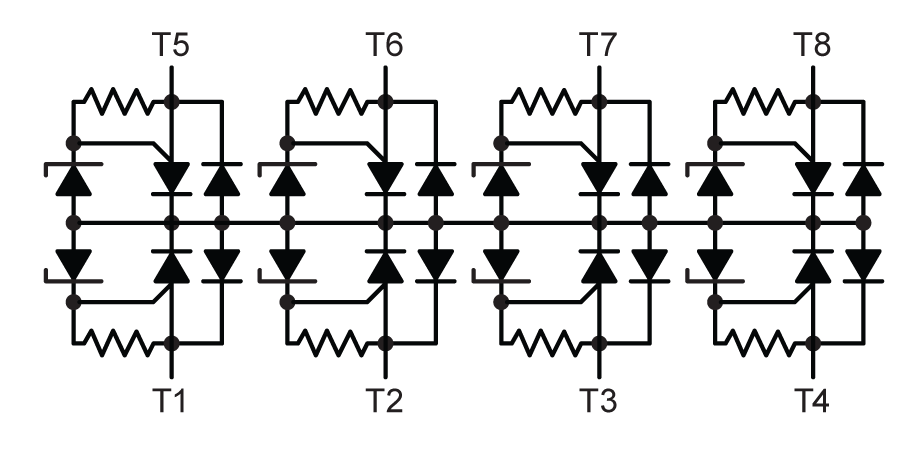 Key Features
| | |
| --- | --- |
| Fast Turn-on | 10 ns |
| Very Low Leakage | 100 nA (Typ.) |
| High Current Capacity | 12 A (Typ.) |
| On-State Resistance | <1 Ω |
Designed to meet the needs of any implanted device, the transient surge suppressors are available as standard parts, or customized for unique physical requirements and electrical characteristics:
Customizable physical footprints
Specific to the number of terminals/leads needed
Physical layout can be linear terminals or matrix terminals
Can be wire-bonded or bumped for reflow