​
​
​
Ezairo® 5900
Dual-core Flexibility | High Fidelity | Ultra-low Power | Finer Granularity | High Precision Sound

Dual-core Flexibility
The Ezairo 5900 series features two independent and fully programmable signal processing cores, each with unique attributes. Both cores ensure an evenly balanced work load for sophisticated audio processing algorithms, optimizing power consumption and processing efficiency while delivering maximum flexibility.
The highly flexible accelerator engine performs super efficient, low-delay, high-fidelity filterbank processing in the time domain or frequency domain, set up in uniform or non-uniform bands.
The fully programmable 24-bit dual-MAC DSP core is optimized to run advanced, computationally intensive hearing aid algorithms. It is also used to configure the entire system and coordinate the signal data flow.


High Fidelity
Not all DSP technology for hearing aids is equal. Some systems only capture a part of the full sound environment. Capturing a wide dynamic range is critical for high quality digital processing and rendering.
The Ezairo 5900 series provides up to 110dB of input dynamic range to capture the full depth of sound. Combined with extremely low system noise and high precision signal processing, hearing aid manufacturers can craft state-of-the-art devices with exceptional sound quality.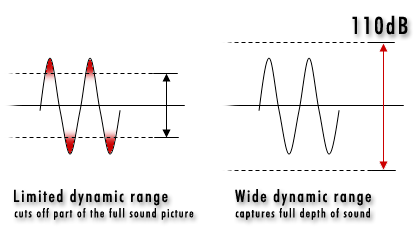 Ultra-low Power
Today's advanced audio processing algorithms demand greater computational capability. As processing intensity increases, so does the drain on the battery. Since hearing aid users don't want to change batteries any more frequently than they do now, algorithm innovation is constrained.
The Ezairo 5900 series gives algorithm developers the freedom to implement sophisticated next-generation audio processing techniques without sacrificing battery life.
Manufactured using a 130-nanometer process combined with a highly optimized architecture design, Ezairo delivers twice the computing power of previous generation DSP systems for even less power consumption.


Finer Granularity

The enhanced precision provided by 24-bit processing is somewhat comparable to the superior details captured by high megapixel digital cameras. Being able to divide and analyze different sound frequencies with greater precision enables a much more accurate reproduction of the sound environment.
With increased precision, the Ezairo 5900 series enables today's adaptive hearing aid algorithms such as feedback cancellation, noise reduction or beamforming to perform much more efficiently - producing a richer audio experience for the user.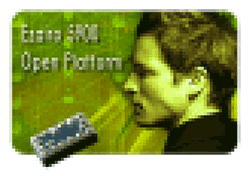 High Precision Sound


[an error occurred while processing this directive]