Leading Imaging Technology from ON Semiconductor Helps Advance Industrial Innovation
Abstract: Machine vision is impacting the development and growth of industrial automation, smart home/building, robotics, security/surveillanceand many other applications. As the global leader in intelligent sensing solutions, ON Semiconductor also leads in industrial imaging. Itsnew XGS 45000 45 Mp CMOS sensor offers detailed imaging at up to 60 fps in 8K video mode, and is ideal for machine vision and intelligent transportation systems. This webinar will also discuss the company's key imaging technologies including high dynamic range (HDR), global shutter, NIR+, RGB-IR, synchronous mapping, power scalability and more. ON Semiconductor's image sensor solutions help designers accelerate their innovation, and advance the development and expansion of related applications.
About The Speaker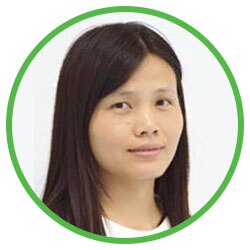 Annie Tao
Business Marketing Manager, ON Semiconductor
Annie Tao is ON Semiconductor Marketing Manager of theIndustrial and Consumer Division of the Intelligent Sensing Group, responsible for technical support for image sensors for industrial applications. She has extensive experience in the development of CMOS technologies for applications such as machine vision and intelligent transportationto provide customers with reliable solutions.