Pozvánka na Valašský JUG
2.5.2019 - Setkání IT nadšenců nejen pro IT nadšence.
Po tuhé zimě jsme pro vás připravili další Valašský JUG na aktuální témata:
Kotlin - Tomáš Hubálek
- téměř určitě jste o něm slyšeli - nový jazyk, který má sesadit krále a stát se králem. Ale je Kotlin skutečně tak dobrý? Proč vůbec tenhle programovací jazyk vznikl a jaké jsou jeho přednosti? O tom a nejen o tom bude povídat Tomáš Hubálek.
Docker - Pavel Gavenda - Docker představuje revoluci v instalování aplikaci/delivery. Prostě dodejte celý server jako balíček. Jaké to má výhody a proč je docker tolik populární? A jak to funguje pod kapotou? O dockeru nás "nachytří" Pavel Gavenda z firmy EdHouse.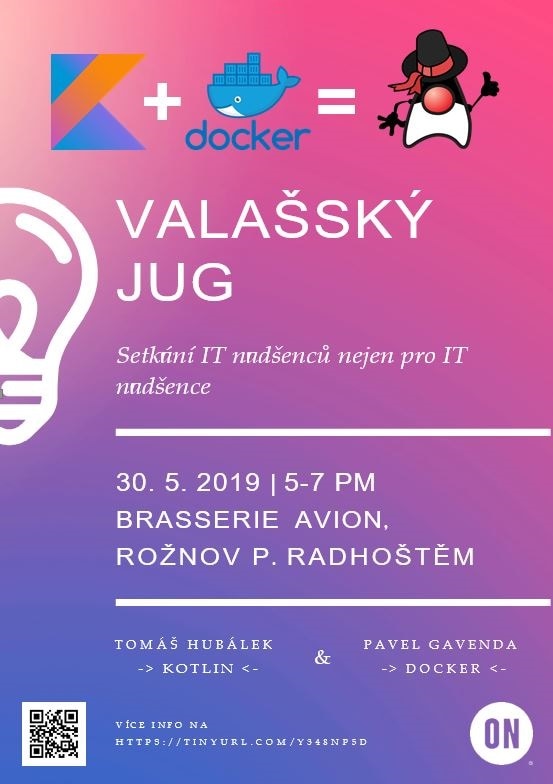 Kontakt pro další informace:

Tereza Sobková
Specialista pro interní a externí komunikaci
tel. 571 753 434, 736 503 645
email: tereza.sobkova@onsemi.com