SPSDEVK1-PET-GEVK: SPSDEVK1-PET-GEVK: Smart Passive Sensor Development Kit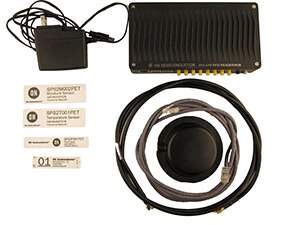 The SPSDEVK is a comprehensive turnkey solution kit that enables rapid installation of Smart Passive SensorsTM for a variety of IoT applications. The kit is plug & play ready for users to immediately measure, aggregate, and analyze sensor data. Included in the SPSDEVK1-PET-GEVK:

UHF SPS Reader Hub - SPSPRDR1-8
UHF antenna - SPSPRDA2-P
5 SPS Temperature tags - SPS1T001PET
5 SPS Moisture Tags - SPS1M002PET
5 SPS Fluid Level Tags - SPS1F001PET
5 SPS Temperature tags - SPS2T001PET
5 SPS Moisture Tags - SPS2M002PET
5 SPS Fluid Level Tags - SPS2F001PET
12V DC universal power supply
Ethernet cable
Antenna cable
Evaluation/Development Tool Information
Your request has been submitted for approval.
Please allow 2-5 business days for a response.
You will receive an email when your request is approved.
Request for this document already exists and is waiting for approval.