Bluetooth®
With its inherent power efficiency and availability in smartphones, Bluetooth® low energy technology is the premiere short-range wireless protocol for IoT. It is ideally suited for applications requiring long or constant operation with only short bursts of wireless transmission.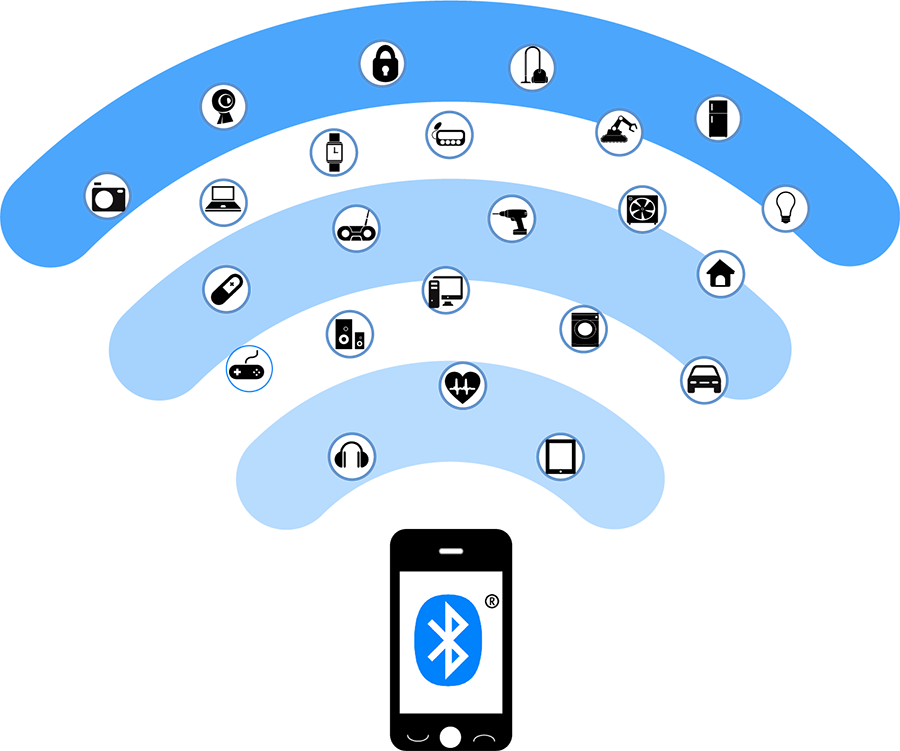 Benefits of Bluetooth Low Energy
Provides standardized protocols for simple, reliable interoperability across devices
High-speed wireless transmission: 1 or 2 Mbps with Bluetooth 5
Optimized power consumption to minimize impact on battery life
Easy to implement as Bluetooth low energy hosts already available in smart phones
RSL10
With Bluetooth 5 functionality and best-in-class power consumption, the RSL10 radio SoC brings the industry's lowest power Bluetooth low energy technology to wireless applications.
Quick Facts About RSL10
Industry's lowest power consumption in Deep Sleep Mode (62.5 nW) and Rx in Receive Mode (7 mW)

Industry's best EEMBC® ULPMark™ scores (1090 ULPMark CP @ 3 V; 1260 @ 2.1 V)

Supports Bluetooth low energy technology and 2.4 GHz proprietary or custom protocols
Learn more about RSL10 here.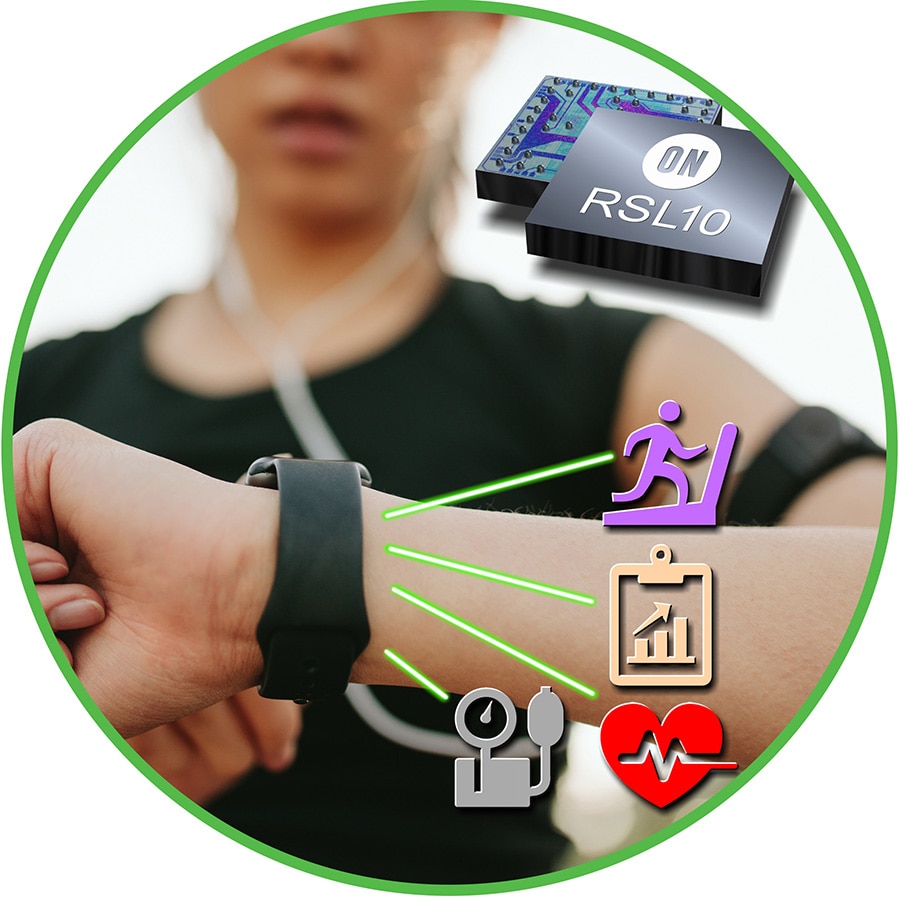 Inside RSL10