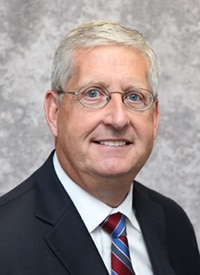 ON Semiconductor's Board Elects Alan Campbell as Chairman of the Board


ON Semiconductor (Nasdaq:
ON
) today announced that its board of directors has elected Alan Campbell to succeed J. Daniel McCranie as chairman of the board. In late 2016, ON Semiconductor announced McCranie's decision not to stand for re-election to the board of directors at the 2017 annual meeting of stockholders.


ON Semiconductor Wins Gold Stevie ® American Business Award for Large Manufacturing Company of the Year


ON Semiconductor Corporation (Nasdaq: ON), driving energy efficient innovations, is proud to announce that it is has been named the winner of the Gold Stevie® Award for Large Manufacturing Company of the Year in The 15th Annual American Business AwardsSM (ABAs). The ABAs are the premier business awards program in the United States, and open to all public and private organizations.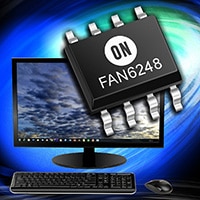 ON Semiconductor's Advanced Synchronous Rectifier Controller Brings Best-In-Class Simplicity, Reliability and Efficiency to LLC-based Power Supply Designs



PCIM 2017 – Hall 9, Booth #342 – Nuremberg, Germany – May 15, 2017 – ON Semiconductor (Nasdaq: ON), driving energy efficient innovations, has introduced an advanced synchronous rectifier (SR) controller optimized for LLC resonant converter topologies. The FAN6248 requires minimal additional components, delivers high efficiency, eases thermal management, improves overall system reliability, and simplifies the design of LLC power supplies.

More Press Releases…
If you are a member of the press and are interested in receiving ON Semiconductor press releases via email, please complete the form below.
Language Preference:
English Japanese Chinese

ON Semiconductor In The News
More Articles…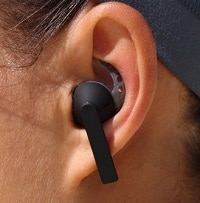 A Budding Market - Wireless In-the-Ear Audio Gets a Boost
by Kenichi Kiyozaki – 2017-05-25
Wireless earbuds were about to make the big time even before a certain smartphone manufacturer took the bold step to drop the long-serving 3.5mm headphone jack from its latest offering. The surprising, but given time, I think sensible and clever step, will likely hasten the adoption of earbuds that are now, thanks to development of small, clever and ultra-low power audio processors, fully realizable. These high audio performance, consumer tech. products, are a logical and convenient accessory to support our 'everything on-the-go' ultra-convenient lifestyles.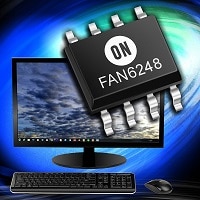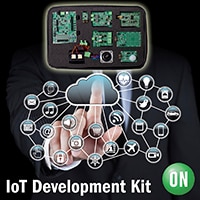 Overcoming Cloud Based IoT Development Challenges
by Bruno Damien – 2017-05-17
With limited available staff and possibly very little prior expertise to draw upon, the challenges that IoT implementation pose to engineering teams are sizeable. As a result, engineers want to take advantage of anything that will help ease the development process. Of course any IoT system will consist of many different facets. At one end, the focus will be on the effectiveness of the connected nodes (where sensors or actuators will be placed), while at the other end, the concern will be how the system interfaces with the cloud.

More Blog Posts…