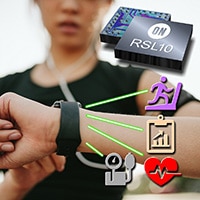 ON Semiconductor Sampling Industry's Lowest Power Bluetooth® Low Energy SoC for IoT and Connected Health & Wellness



Mobile World Congress - BARCELONA, Spain – February 23, 2017 – ON Semiconductor (Nasdaq: ON), driving energy efficient innovations, has positioned itself at the forefront of ultra-low-power wireless connectivity with its latest product offering. The RSL10 highly flexible, ultra-miniature multi-protocol Bluetooth 5 certified radio System-on-Chip (SoC) is capable of supporting the advanced wireless functionalities emerging in the IoT and Connected Health & Wellness sectors without compromising battery life or overall system size. Target applications for this device include wearables such as fitness trackers and smart watches, smart locks, and electronics like lighting or appliances.
Related Products: RSL10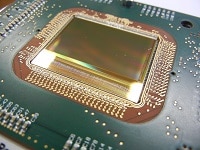 ON Semiconductor Image Sensor Powers Academy Award Winning ALEXA Camera from ARRI



PHOENIX, AZ – Feb. 13, 2017 – Arnold & Richter Cine Technik (ARRI), the largest manufacturer of motion picture equipment in the world, accepted a Scientific and Technical Award from the Academy of Motion Picture Arts and Sciences this weekend for the pioneering design and engineering of its Super 35 format ALEXA digital camera system. The ALEXA camera is powered by the ALEV III image sensor, which was designed and manufactured by ON Semiconductor (Nasdaq: ON) specifically for ARRI.


ON Semiconductor Names 2016 Distribution Partner Award Winners


PHOENIX, Ariz. – Feb. 12, 2017 – ON Semiconductor Corporation (Nasdaq: ON),driving energy efficient innovations, today announced its top distribution partners for 2016. These awards honor the distributor in each region that led overall channel sales, grew market share, captured increased sales of products from ON Semiconductor's acquisitions and scored highly on overall process excellence.

More Press Releases…
If you are a member of the press and are interested in receiving ON Semiconductor press releases via email, please complete the form below.
Language Preference:
English Japanese Chinese

ON Semiconductor In The News
More Articles…

Upcoming Tradeshows
Webinars & Webcasts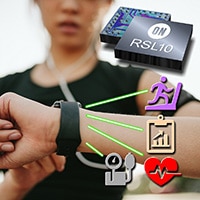 Advanced Low Power Wireless Technology Creates New Possibilities in Wearables and "Connected" Health & Wellness Devices
by Amy Heimpel – 2017-02-22 13:55:59.0
The wireless semiconductor business is set to expand considerably over the course of the next few years, as the number of interconnected devices continues to escalate. Analyst firm ABI Research has estimated that by 2021, wireless connectivity demands will lead to 10 billion in annual ICs shipments, excluding cellular communication chips. It also expects that Bluetooth® ICs will constitute nearly two thirds of this total. Clearly the continued roll-out of IoT hardware, emerging opportunities in automotive, plus of course the already established smartphone market, will all be contributing factors. It is also expected that there will be a very strong uptake in relation to both wearable electronics and body-worn medical technology.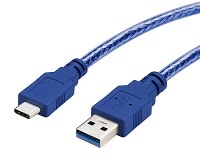 Featured New Products from ON Semiconductor
by ON Semiconductor – 2017-02-21 15:28:13.0
ON Semiconductor's Featured New Product (FNP) listing highlights some of the newest devices released. Each update includes the newest products by product category, a summary of what makes them unique and the link to read more details. Whether you're researching for your newest design or just satisfying your curiosity, these updates are your perfect guide.
Below are a few of the stand out products you'll find on the list today. A full list of the latest Featured New Products from ON Semiconductor can be found here



More Blog Posts…