Ezairo® 7150 SL
Overview
Ezairo 7150 SL is an open-programmable DSP-based hybrid which enables wireless connectivity in hearing aids and cochlear implants.
The miniature hybrid is based on the Ezairo 7100 DSP platform, which is the industry's most integrated, flexible, and power efficient, mixed-signal DSP solution.
Ezairo 7150 SL provides multi-protocol wireless support, and is optimized for 2.4 GHz applications including Bluetooth® Low-Energy (BLE).
Ezairo 7150 SL also includes EA2M, a 2 Mb EEPROM memory manufactured by ON Semiconductor, which will store important parameters needed in a hearing aid application.
Key Features
With a connection range between 5 and 10 meters, Ezairo 7150 SL supports two advanced wireless features:
Control over Bluetooth Low Energy (CoBLE)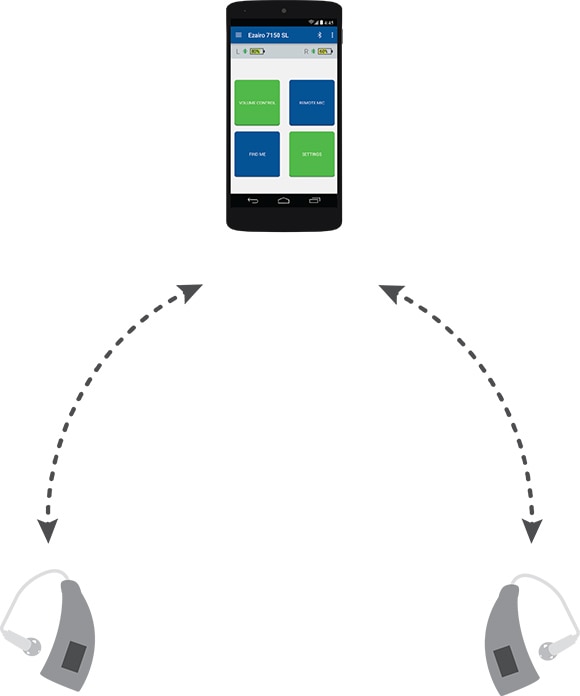 Enables communication between hearing aids and any Bluetooth device

Phone alerts for incoming calls or text messages


Volume Control


Program changes


Battery monitoring


Find Me features (allows users to locate hearing aids)
Stereo Audio Streaming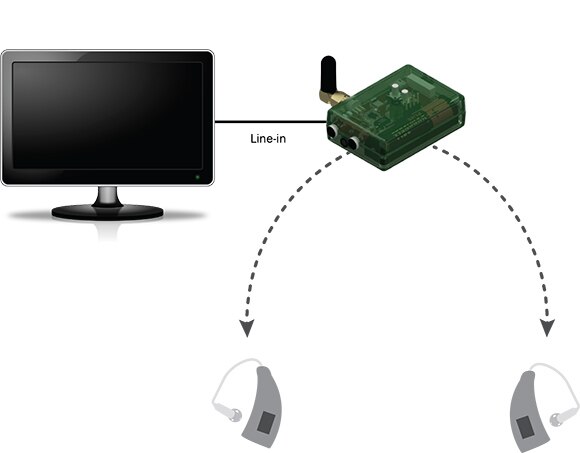 Ezairo 7150 SL also supports stereo audio streaming. Using a 2.4 GHz-based proprietary protocol, this feature allows users to hear music from any external audio source, like smartphones or televisions, through a remote dongle. The remote dongle can also be used as remote microphone.

Bandwidth: 11 kHz, stereo
Power Consumption: 4-5 mA
Latency: 39 ms
Ezairo® 7150 SL BTE Hearing Aid Reference Design