Community Global Corporate Giving
Corporate social responsibility (CSR) at ON Semiconductor is deeply rooted in our core values of integrity, respect and initiative and our Code of Business Conduct. We provide our customers around the globe with a broad portfolio of innovative, energy efficient and environmentally friendly semiconductor solutions technologies. Learn more about ON Semiconductor's philanthropic goals and objectives as well as our grant guidelines and application.
In Our Community
To support communities in overcoming the effects of the Penang floods, San Jose floods, Eagle Creek fires, Hurricane Harvey, Hurricane Irma and Hurricane Maria we provided cash contributions and matched employee donations to nonprofit organizations active in the impacted regions.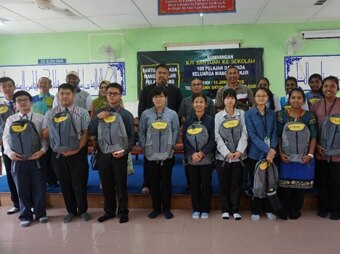 Idaho State University Foundation
We continued to grow our relationship with Idaho Sate University through the Bengal STEM Day (STEM 8th grade students), ISU Growing Together (STEM area teachers), MATH Counts, and the Super STEM Girl Conference where we had ON Semiconductor female employees volunteer as mentors.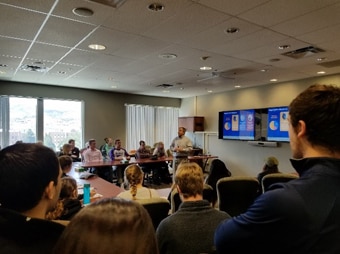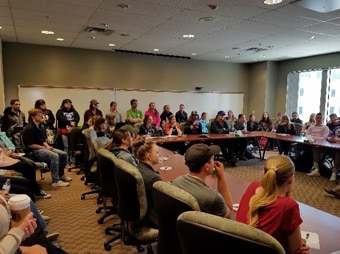 Junior Achievement of Oregon
Junior Achievement (JA) BizTown combines four weeks of in-class learning with one-day of economic simulation. Students learn how to be citizens of a community in which they run businesses and manage other day-to-day responsibilities. In 2017, ON Semiconductor's "mini-business" at JA BizTown was built and opened in Portland, Oregon. Our employees were actively engaged in providing input on aspects of the JA BizTown simulation as it related to our business including student roles and job titles.
Salam Malaysia Foundation
Our site in Seremban, Malaysia partnered with a local non-governmental organization, Salam Malaysia Foundation, to coordinate a back-to-school program for underprivileged students. Under this program, we provided back to school kits, including backpacks, shoes, uniforms, and school suppliers for over 400 children attending 37 different schools in the Negeri Sembilan area.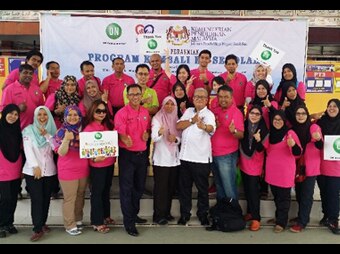 Hope School
Since 2000, we have supported the Yan Feng Hope School of Mabian in Leshan, China. The company has been supported the school through in-kind donations such as stationary, furniture, school uniforms and winter quilts. In 2016 and 2017 combined, the company provided funding for 1,368 sets of school uniforms and 120 winter quilts to Hope School.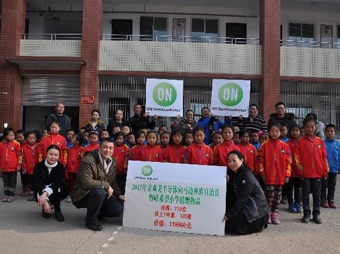 Boai School and Rehabilitation Clinic
Volunteers toured Boai School and Rehabilitation Clinic, played games with children and distributed in-kind gives including mosquito repellent bracelets, hand-held electronic fans and towels for children and portable storage devices for teaches. Along with making a financial contribution through the Global Corporate Giving program, our site in Suzhou has also established a long-term partnership with the organization through which our employees volunteer with the organization on a regular basis.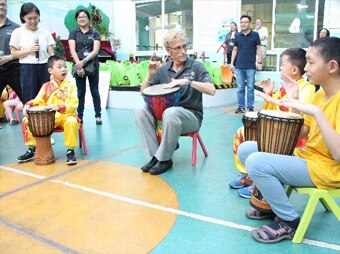 JDRF
Diabetes is a cause that is very close to our company as we design and manufacture the Struix stacked solution – a part that is found in glucose pumps that some type 1 diabetics must wear. To show our support, we were a corporate sponsor of the Phoenix JDRF One Walk and had a group of employees participate in the event. JDRF is a global diabetes foundation with a strategic plan to end type-1 diabetes (T1D) by funding research on cures, advocating for government support of research and new therapies, and connecting new therapies to the T1D community.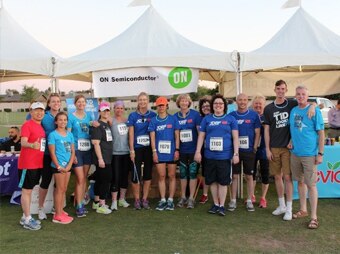 Phan Sinh Shelter
A group of our employees had the opportunity to visit and volunteer at Phan Sinh Shelter, located in a remote village north of Dong Nai, Vietnam. Our site collected donations and transported in-kind goods to the shelter. Our volunteers were also able to spend quality time with the children and elderly, sharing stories and helping with caretaking activities.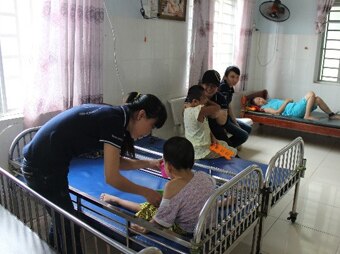 Salberghaus
A group of ON Semiconductor employees in Germany visited Salberghaus, a local charity that aids children in need, to help clean up the gardens and children's playgrounds. The company also donated diapers, wipes, tissues, toothbrushes, toothpaste, slaps, strollers, bicycles and toys for the children living at the facility.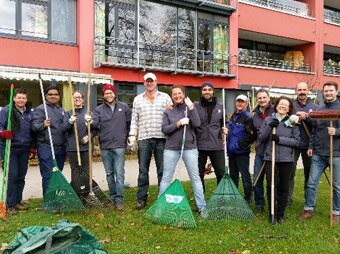 St. Luke's Health Foundation
Through St. Luke's Health Foundation, we are assisting approximately 2,000 patients and their families access basic needs such as medical supplies, medication, temporary housing, utility bills, meal vouchers, gasoline and transportation vouchers for travel to and from the hospital and medical appoints through the Patience Assistance Fund.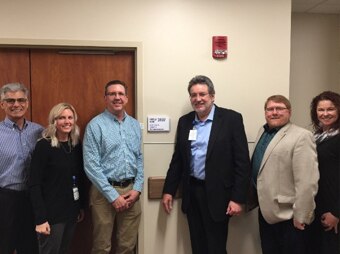 Troutdale Parks Services
A group of our employees from the technology and development group in Gresham volunteered with the city of Troutdale Parks Services to dig blackberry roots, invasive ivy and garbage that plagued the Glenn Ott Community Park in Oregon.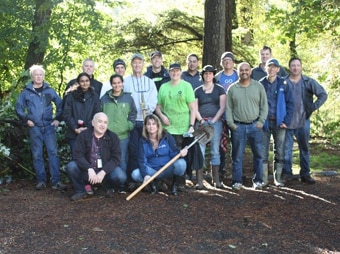 Dodang Mountain
On a monthly basis, our employees in Bucheon, Korea volunteer their time to clean up around Dodang Mountain, located at the back of our campus. The site also encourages environmental conservation and sustainability by holding events such as environmental writing contests at local elementary schools.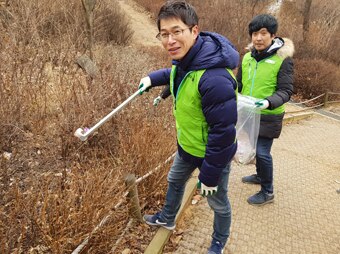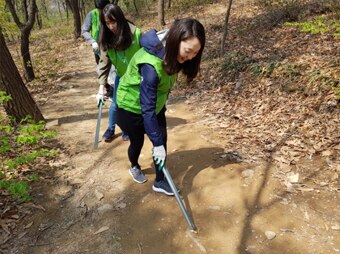 World Environment Day
To promote awareness on environmental conservation and sustainability, ON Semiconductor sponsored and participated in the World Environment Day event organized by the Dong Nai and Binh Duong province governments of Vietnam. Our employees volunteered their time to increase awareness on environmental issues among local individuals and industrial zones, planted trees and participated in a recycling competition.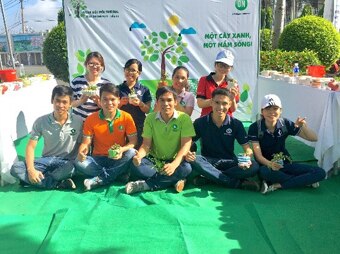 VZW Onzen Hof
Onzen Hof is a community-based sustainable farming organization that we have supported through volunteerism and our corporate giving program. Volunteers are creating value for the community by offering different, fresh, organic vegetables to local people for a small fee. The organization is currently building an open source solar powered farming robot to drive sustainable innovation in regular farming operations.