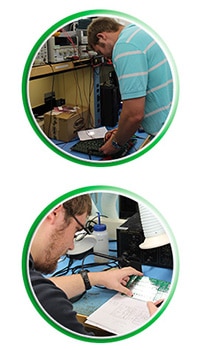 University Relations
If you're looking for a fast-paced, performance-driven work environment, to develop and hone your skills, then ON Semiconductor is the place for you.
Through our University Relations program you can expect to receive hands-on experience and a real-world approach to business. At ON Semiconductor we believe in a collaborative, challenging business environment.
We offer more than 15,000 products for solving the toughest problems of power management and power distribution. Our products enable our customers to meet the challenge of delivering greater functionality with shrinking power levels.
As a global provider of performance power solutions, ON Semiconductor has changed the lives of people around the world. ON Semiconductor products, both big and small, are being used everywhere you look. From cell phones to cars to computers, our products play a big role in today's technology.
We are looking for students and college graduates to help us continue making a difference for years to come. Sign up today to discover how you can change the technology landscape of tomorrow.
Experience the power of ON Semiconductor.