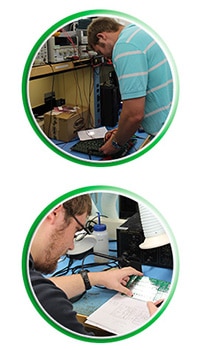 University Relations
ON Semiconductor is seeking fast-paced, performance-driven students to bring knowledge to our respected and innovative company.
Through our University Relations program, we hire approximately 125+ interns across the United States. At ON Semiconductor you can expect to receive a hands-on and interactive training in the major you are pursuing to explore within this field. We pride ourselves on the challenges we give to students and to the wisdom they gain from working with us.
As a global provider of performance power solutions, ON Semiconductor has changed the lives of people around the world. ON Semiconductor products, both big and small, are being used everywhere you look. From cell phones, cars, or computers, our products play a big role in operating today's technology. Innovation is a priority here at ON Semiconductor and we are actively looking for students and college graduates hire. We would love your help in providing a new outlook of the possible technological landscape of tomorrow.
Take a leap into your future with ON Semiconductor.